Cobi Rehab - all product groups
Select a product group to display all products from Cobi Rehab in the product group.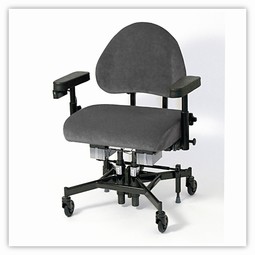 Chairs with adjustable backrest, adjustable seat and electrical height adjustment. With centre brake or wheels with brakes. Typically four legs with wheels
---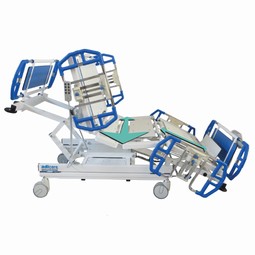 Beds with 4-sectioned mattress support platform: a backrest section, with or without headrest, a seat section, an upper leg section and a lower leg section. One or more functions are electrically operated.
---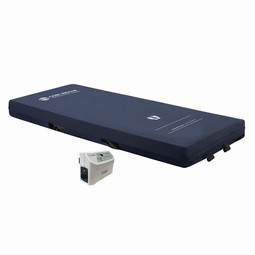 Pressure-sore preventing mattresses made of synthetic or latex material, which can be filled with air and used together with a power unit, which provide a continuously changing pressure in the mattress where parts of the body periodically are relieved from pressure. Included are, e.g. pressure-sore preventing dynamic combination mattresses of air and e.g. foam and dynamic air mattresses divided into sections.
---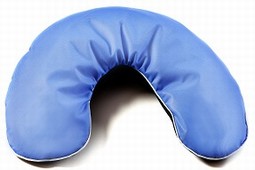 Devices for assisting a person to float while bathing. Included are, e.g. floating neck collars.
---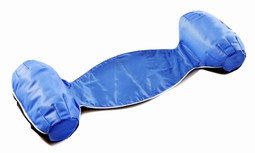 Products that enable a person to engage in swimming and other water sports.
---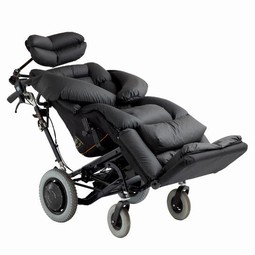 attendant-controlled powered wheelchairs. Intended for driving on a plane, horizontal surface.
---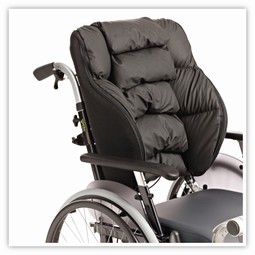 Back supports attached to a chair frame providing comfort and support.
---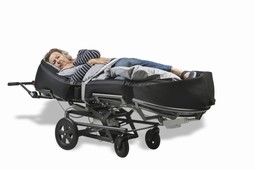 Fittings mounted in e.g. wheelchairs, shower chairs, lounge chairs to secure the position of the pelvis or torso. The shoulder region is not included.
---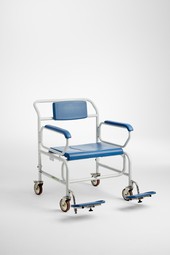 Commode chairs with castors, used for both toileting and showering.
---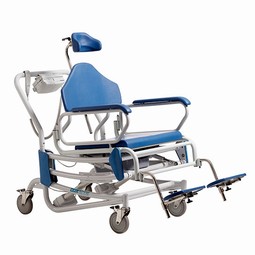 Commode chairs where the entire seating unit can be raised and lowered either hydraulically or electrically while in use. May have tilt function. May be used for both toileting and showering.
---