All product information is provided by the supplier. The National Board of Social Services is not responsible for either contents, origin, flaws and deficiencies, or any kind of damage that may occur from the use of the information. The National Board of Social Services has no authority to endorse products and does not assess the quality of the products.
Hide this message
.
Extendable Support Bar - 44 - 57 cm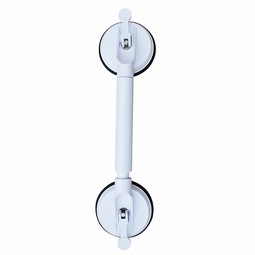 No need to drill, easy en quick to fix the suction bar attaches to any clean tiled or enamelled flat non-porous surface in seconds the twin suction cups hold the bar securely in place. Can be used as a grab bar or towel rack. Ideal to take when travelling. Extendable to suit your needs.
Classification
18 18 10 01 - Removable grab rails and handgrips
The product series contains 1 product.
Product 1 of 1


Extendable Support Bar - 44 - 57 cm

Registration date

07-09-2015