All product information is provided by the supplier. The National Board of Social Services is not responsible for either contents, origin, flaws and deficiencies, or any kind of damage that may occur from the use of the information. The National Board of Social Services has no authority to endorse products and does not assess the quality of the products.
Hide this message
.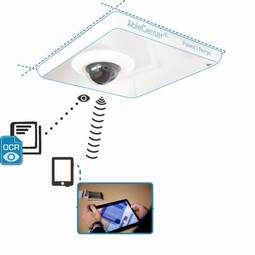 Classification
22 03 18 08 - Video magnifiers without an integrated monitor (CCTV)
The product series contains 1 product.
Product 1 of 1


AbleCenter Compact

Registration date

19-12-2019

Properties

Read out loud function

Yes

Mains supply connection

Yes

Colour combinations programable

Yes

3-in-1 camera: Mirror, reading and distance

Yes

Measures

Test information

No information about tests according to standards
CE-marking
The supplier has provided the following information about CE-marking of the product.
Explain CE-marking
Electromagnetic Compatibility (EMC) - 2014/30/EU