Bathtub Support Bar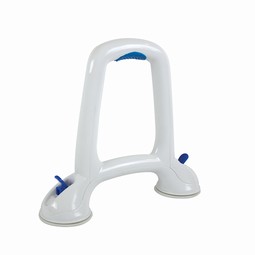 A gel cushioned seat cushion that can help to Rooduce the pressure of prolonged sitting giving maximum support en comfort. Supplied with a soft fleece Hoes that can be removed easily for cleaning. Ideal for home seating, cars or wheelchair.
Classification
18 18 10 - 02
Grab rails and hand grips, bathtub
The product series contains 1 product.
Product 1 of 1


Bathtub Support Bar

Registration date

07-09-2015

Specifications
| | | |
| --- | --- | --- |
| Load, max | 75 | kg |
| Length | 36 | cm |
| Diameter of grip | 3 | cm |
| Height from tub edge | 31.5 | cm |