All product information is provided by the supplier. The National Board of Social Services is not responsible for either contents, origin, flaws and deficiencies, or any kind of damage that may occur from the use of the information. The National Board of Social Services has no authority to endorse products and does not assess the quality of the products.
Hide this message
.
---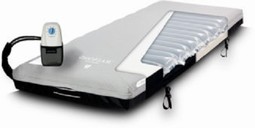 Hybridmattres which reposition the user without any use of a pump. Permeable layer which has a positive effect on the skin and the microclimate. 8 air-chambers which is equipped with a venturi valve. 5 degrees heel-zone gives extra security for the user
Add to My list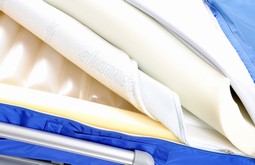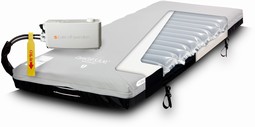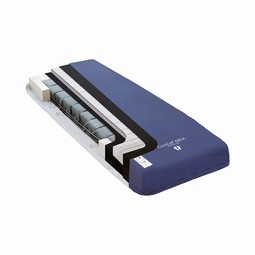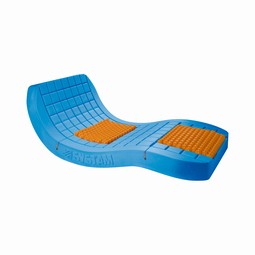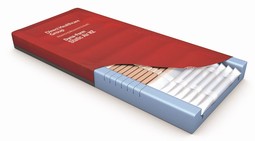 Dyna-Form Static Air Heel Zone is a self-adjusting pressure ulcer prevention mattress that combines the benefits of effective air displacement technology with the best of modern foams. A new air intelligent Heel Zone and specially designed U-Core effectively offload pressure on the particularly vulnerable heel area.
Add to My list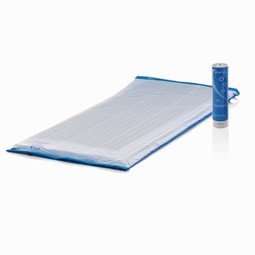 The Repose mattress is safe and easy to use. It ensures an efficient and even distribution of pressure, so that pressure ulcers can be prevented. The products are permeable to X-rays and can thus be used without straining the patient more than absolutely necessary. Repose mattress can be used/recommended in pressure stage 1 and 2.
Add to My list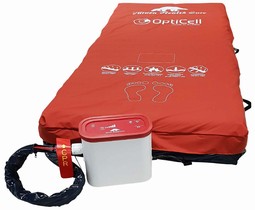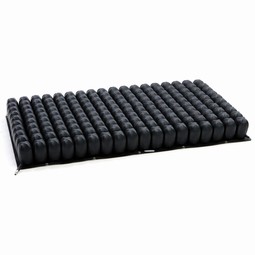 2-layer mattress with proven efficacy in the prevention and treatment of pressure ulcers in all four stages. Customdesigned for RotoBed care beds. User weight up to 190 kg.
Optimal prevention and healing conditions for users at high risk. Foot-mattress in SafeSleep material.
Including cover made of stretchable incontinence foil, washable at 60c.
Add to My list