All product information is provided by the supplier. The National Board of Social Services is not responsible for either contents, origin, flaws and deficiencies, or any kind of damage that may occur from the use of the information. The National Board of Social Services has no authority to endorse products and does not assess the quality of the products.
Hide this message
.
---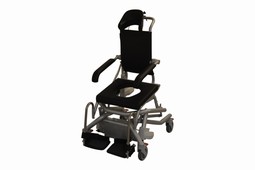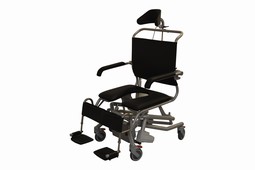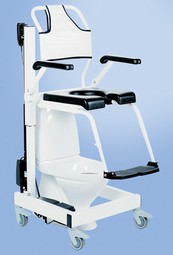 Combined mobile electric shower/commodeSeat with cut-out for intimate hygiene and holder for bedpan. May often replace ordinary lifts. 40 cm lifting interval provides ideal working conditions for the attendant and enables the user active participation.
Vertical lift counteracts the risk of tipping over when the user transfers to standing position.

Add to My list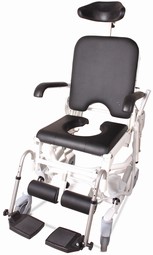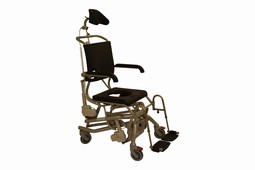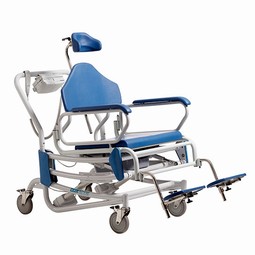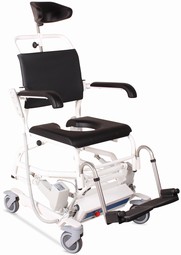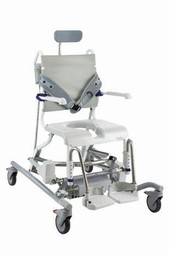 While everybody is thinking of the demands of the patient, who is taking care of the difficulties the caretaker has to overcome each day? Lifting people in and out of chairs and looking after the personal hygiene of disabled people often might cause harm to the attendant and back injuries have become just one of the long-term effects.



Add to My list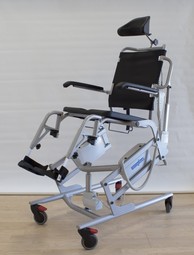 Comfort and optimal work environment. With easy adjustable back and headrest.
Safety features: If the seat has been tilted forward and you rise the chair, the Dual Security-function makes sure that the seat is positioned minus 5 degrees backwards. On the handcontrol theres a button which sets the chair for safe transportation of the user.

Add to My list