All product information is provided by the supplier. The National Board of Social Services is not responsible for either contents, origin, flaws and deficiencies, or any kind of damage that may occur from the use of the information. The National Board of Social Services has no authority to endorse products and does not assess the quality of the products.
Hide this message
.
---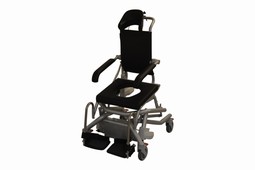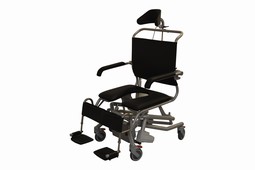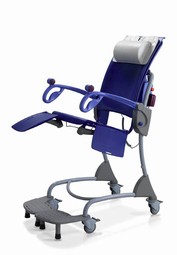 With Carino, showering and other hygiene routines can be carried out by one caregiver, thus facilitating personal one-to-one interactions. Designed to reduce the number of transfers required for assisted hygiene. Height-adjustability allows the caregiver to reach the preferred working height at all times.
Add to My list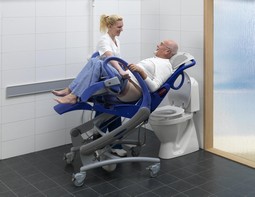 Carendo is designed to enable a single caregiver to perform the full hygiene routine, including dressing and undressing, toileting, showering and other hygiene tasks in a single transfer.
Height-adjustable and reclining, Carendo allows the caregiver and resident to reach their preferred height and position throughout the hygiene routine.

Add to My list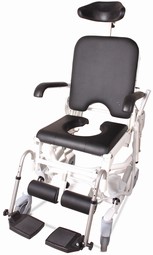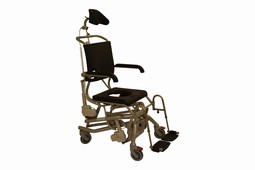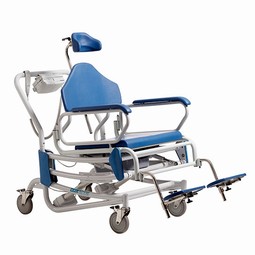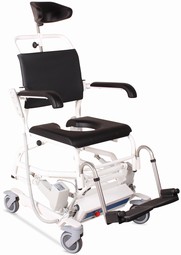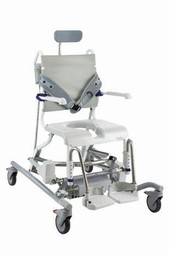 While everybody is thinking of the demands of the patient, who is taking care of the difficulties the caretaker has to overcome each day? Lifting people in and out of chairs and looking after the personal hygiene of disabled people often might cause harm to the attendant and back injuries have become just one of the long-term effects.

Add to My list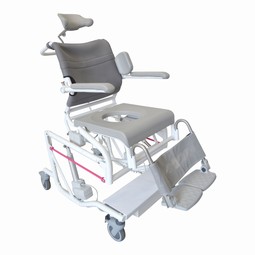 M2 Multi-Flexi Tip er bade-/toiletstolen med både elektrisk højdejustering, sædetilt og rygvinkling som foretages uafhængig af hinanden. Alle elektriske funktioner styres via håndbetjeningen, samt nødstop og nød-fir. Fås med 2 forskellige sæder.
Med M2 Multi-Flexi Tip kan brugeren placeres i lige præcis den position, som der er behov for.
Add to My list