All product information is provided by the supplier. The National Board of Social Services is not responsible for either contents, origin, flaws and deficiencies, or any kind of damage that may occur from the use of the information. The National Board of Social Services has no authority to endorse products and does not assess the quality of the products.
Hide this message
.
---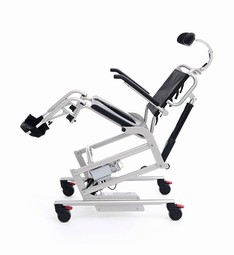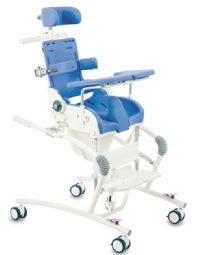 Flamingo High-low is a modern and comfortable toilet/bathing chair that fits into every bathroom. The inlay provides comfort for the user while the elegant design makes it easy for the carer to use. The Flamingo High-low is one of the most versatile products on the market with up to five configurations available.
Add to My list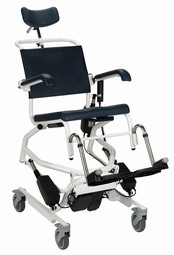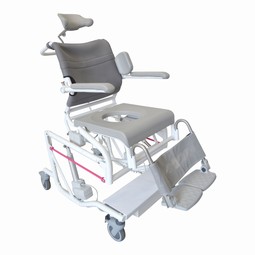 M2 Multi-Flexi Tip er bade-/toiletstolen med både elektrisk højdejustering, sædetilt og rygvinkling som foretages uafhængig af hinanden. Alle elektriske funktioner styres via håndbetjeningen, samt nødstop og nød-fir. Fås med 2 forskellige sæder.
Med M2 Multi-Flexi Tip kan brugeren placeres i lige præcis den position, som der er behov for.
Add to My list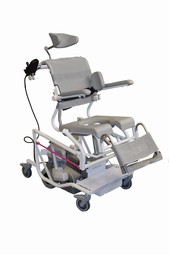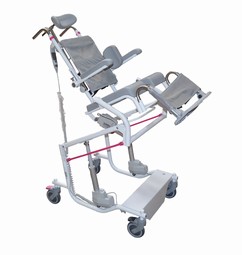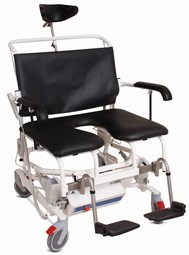 ERGOtip-serien har markedets største udvalg af kipbare toilet-/ badestole med el-hejs. Armlæn m. PUR-pude (alm. el. skålformet). Aftageligt sæde. Åben eller lukket sædefront. Indstillelig læg- og rygstøtte. Fire 150 mm bremsehjul. Samt et MEGET stort tilbehørsprogram. Til bariatriske borgere.
Add to My list