All product information is provided by the supplier. The National Board of Social Services is not responsible for either contents, origin, flaws and deficiencies, or any kind of damage that may occur from the use of the information. The National Board of Social Services has no authority to endorse products and does not assess the quality of the products.
Hide this message
.
---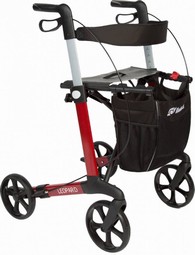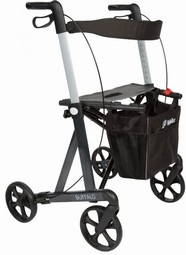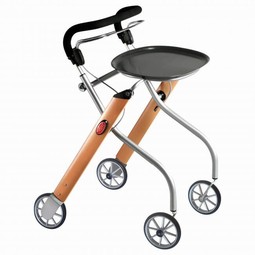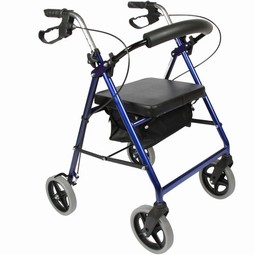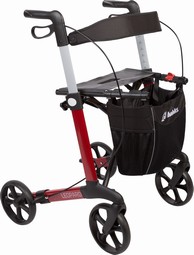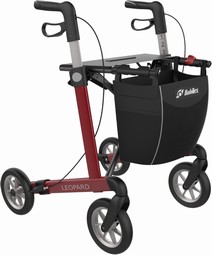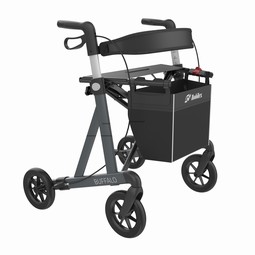 The Mobilex lightweight rollator Buffalo HD has an aluminium frame that can be folded sidewards
witch in folded state reduces the required space to a minimum.
The soft wheels provide a comfortable ride over uneven terrain.

Add to My list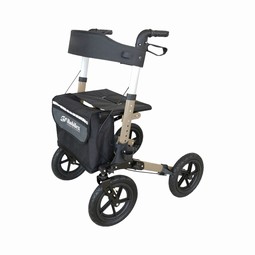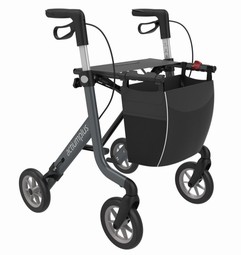 Lightweight walker of only 5.7 kg.
Handles can be adjusted in 9 positions.
Good advantages, such as a very flexible frame, light user-friendly brake grips, soft wheels, detachable shopping bag, fabric seat and cane holder.
As extra accessories, several products are available, e.g. backrest, extra seat, transport bag, practical tray, etc.
Add to My list