All product information is provided by the supplier. The National Board of Social Services is not responsible for either contents, origin, flaws and deficiencies, or any kind of damage that may occur from the use of the information. The National Board of Social Services has no authority to endorse products and does not assess the quality of the products.
Hide this message
.
---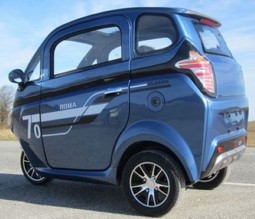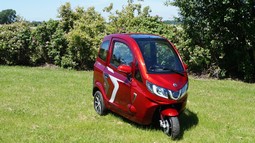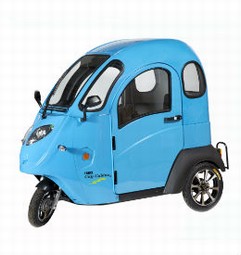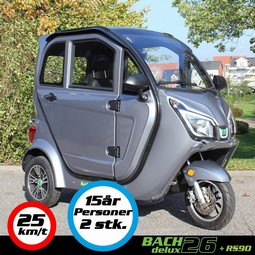 Electric cabin scooter registered as (small moped) persons over 18 years without a driving license.
Large spacious cabin and large side doors which make this BACH cabin scooter ideal for the elderly and palate sufferers as well as various disabilities.
Order a test and get the vehicles options uncovered right now.
Add to My list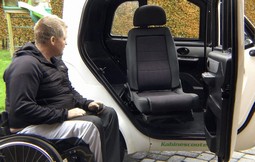 The series of cabin scooters BACH Splass HC is specially designed for people with disabilities as well as wheelchair users. Where the models are distinguished by an automatic swivel seat that can pick up the user outside the vehicle.
Add to My list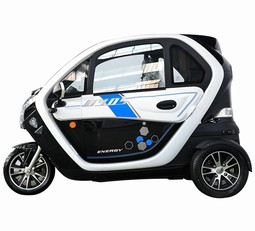 In a City Elf, you will be seated in a comftable carseat. You will be in a cabin, protected from bad weather, and with the safety meassure of a 3-point safetybelt. City Elf C25 can be driven without a driverslicence. Standard features include electrical windows, mp3/radio, USB-charger and a rear wiew camera. It comes in White/Black or Red/Black
Add to My list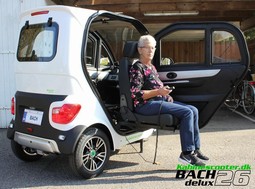 Turny Evo 2 electric swivel seat incl. seat console for mounting in BACH Delux 26 and BACH 27 HC cabin scooter.
If the citizens finances and driving needs are small, then the citizen is typically better off with an electric cabin scooter where the operating costs and at the bottom.
Add to My list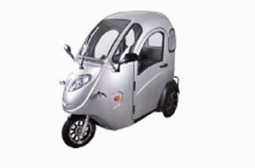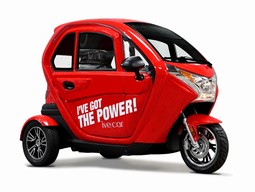 Ive-Car cabin scooter have a powerful electric motor, and i high capacity lithium battery pack, which ensures a long range and good torque in all terrain.
Ive-Car can transport 2 persons (the driver 1 passenger)
Add to My list