All product information is provided by the supplier. The National Board of Social Services is not responsible for either contents, origin, flaws and deficiencies, or any kind of damage that may occur from the use of the information. The National Board of Social Services has no authority to endorse products and does not assess the quality of the products.
Hide this message
.
---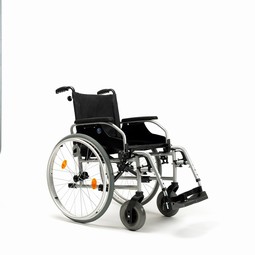 Solid and compact
Completely foldable and plenty of adjustment possibilities towards your own desires.
Push handles adjustable in height
Foldable and detachable armrests
In height and depth adjustable armpads
Foldable and detachable footrests
Seat height adjustable in 3 positions
Integrated lowering of the rear axle
Add to My list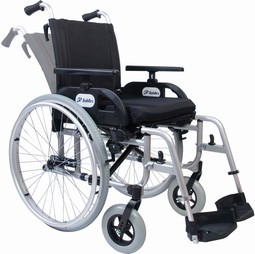 Constructed in aluminum, the Eclips X4 kids offers you an ultra light wheelchair combined with sturdiness and ease of use. Equipped with clothing-protectors results in a very modern look. Without the wheels and the footrests, the Eclips X4 kids weighs no more then 9 kilograms making it very easy to transport.

Quickrelease rear wheels
Add to My list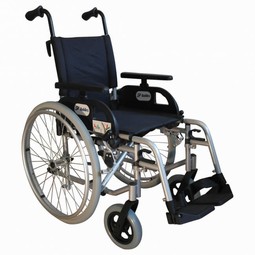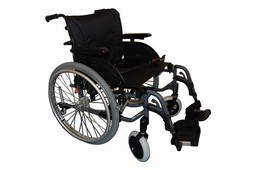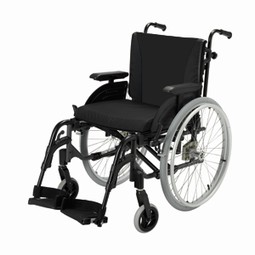 Rea Spirea4 NG is a dynamic and durable lightweight folding wheelchair ideal for everyday use. By incorporating client input and user feedback into the design, the Spirea4 NG offers light handling, minimal adjustment requirements, high technical quality and low maintenance, making it a perfect choice for users, carers and engineers alike.
Add to My list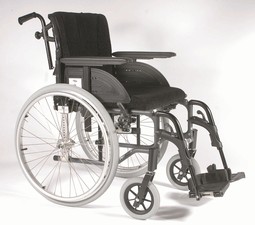 Has a rigid seat base providing upright postural support, combined with a broad range of body supports. The semi-rigid chassis has a folded brace construction facilitating smooth, effortless motion with negligible wheeling resistance. With technology and a modular design highly compatible with other Rea models, the Focus is very easy to maintain.
Add to My list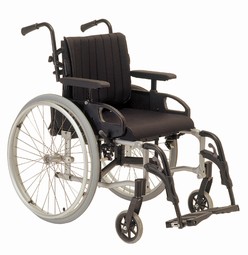 Has rigid seat base providing excellent upright postural support, combined with a broad range of body supports. The semi-rigid chassis has a folded brace construction facilitating smooth, effortless motion with negligible wheeling resistance. With technology and a modular design highly compatible with other Rea models, the Focus is easy to maintain
Add to My list