All product information is provided by the supplier. The National Board of Social Services is not responsible for either contents, origin, flaws and deficiencies, or any kind of damage that may occur from the use of the information. The National Board of Social Services has no authority to endorse products and does not assess the quality of the products.
Hide this message
.
---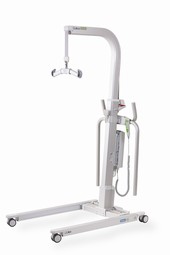 EvaDrive is a new motorized mobile lift which greatly reduces
the force required to maneuver the patient while in the lift.
EvaDrive runs almost effortless, even in narrow spaces. A single carer can easily operate the lift with a plus size user without using any force.

Add to My list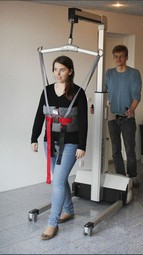 Motor assisted mobile patient lift. Suitable for all lifting situations. Intuitive handling. No physical effort needed when moving and turning the lift.

https://www.youtube.com/embed/ClqvLsfpEIY

Add to My list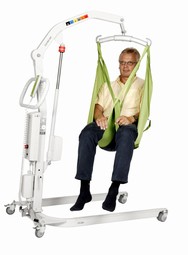 DanLift 5in1 helps the user to both walk, stand and lift, and the integrated module shift can also come with a lift scale.
The lift is self-propelled by means of a joystick, and is therefore an easy and ergonomically better solution for the helper.

Add to My list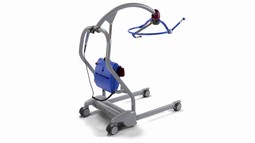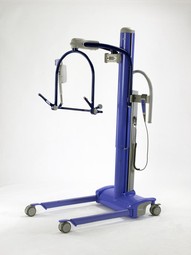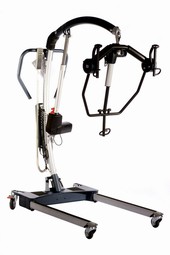 Careline King 250 lift
With the special hanger bar it is
safe and easy to position the patient. The patient can be elevated from the floor to sitting position or to a laying position in the bed. The lift can be supplied with a compact electronic medical approved scale.
Add to My list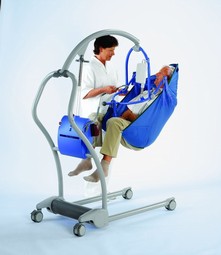 The twin-mast design distributes the weight evenly, and the large handholds enable caregivers to manoeuvre the lifter. The open mast design also provides additional legroom for the patient. Integrated within the spreader bar a powered dynamic positioning system (PDPS) can help reposition the patient in the sling, minimising manual handling.
Add to My list