All product information is provided by the supplier. The National Board of Social Services is not responsible for either contents, origin, flaws and deficiencies, or any kind of damage that may occur from the use of the information. The National Board of Social Services has no authority to endorse products and does not assess the quality of the products.
Hide this message
.
---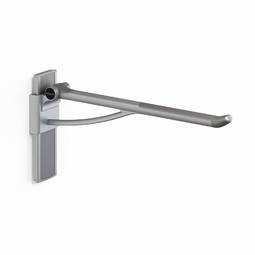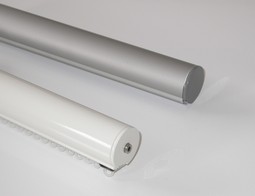 Motorized electric curtain rail, which can be controlled cantrally, among others via intelligent home control IHC.
Add to My list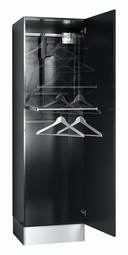 Hanger racks efforts for integration in standard wardrobes in widths from 40 cm. to 120 cm. Lowers the clothes hanger 75 cm. vertically from the high rent for ergonomic hire 120 to 130 cm. above floor and 40 cm. forth from the closet
Add to My list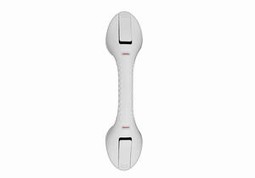 Hand grip with suction cups
Length: 40 cm.
Max user weigth: 63 kg.
Indication field shows red, if there is no proper contact with the surface.
Add to My list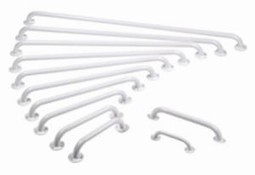 Made of steel, white surface.
Depth to wall 55 mm.
Thickness 25 mm. (16 cm is 20 mm thick).
The length is measured from the center of the handgrip.

Available in five different lengts: 16 cm, 25 cm, 30 cm, 40 cm and 60 cm.
Add to My list
LED light driven from a USB plug, shaped specifically for use with Logickeyboard keyboards, or a laptop. Provides a local light to help see the keys and position the hands optimally above them. Has a flexible neck and a head that swivels a full 360 degrees, so its light can be used for more than just above the keyboard.
Add to My list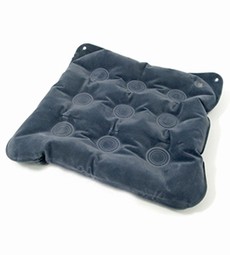 Inflatable relief cushion.
The cushion molds to the pelvis.
The cushion is easy to carry - either in a purse or pocket.
Add to My list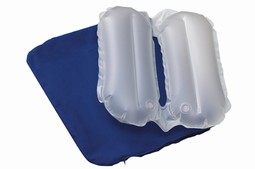 Air cushion with removable dark blue cotton fabric.

2-part air cushion, where each chamber can be inflated separately. You can thereby obtain a different position in the hip joint.

The cushion is made of PU film.

Add to My list