All product information is provided by the supplier. The National Board of Social Services is not responsible for either contents, origin, flaws and deficiencies, or any kind of damage that may occur from the use of the information. The National Board of Social Services has no authority to endorse products and does not assess the quality of the products.
Hide this message
.
---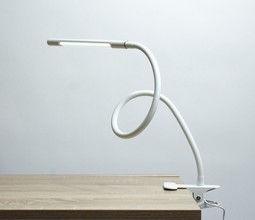 Lamp on spring-loaded clamp with flexible gooseneck-style arm, providing cool 5500K LED lighting, driven by power from a USB connection. Simple operation with on/off and dimming integrated in a single, touch-sensitive button on the lamp head. Available in Black and White
Add to My list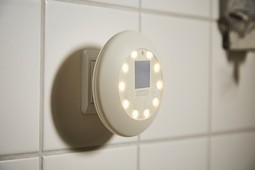 The GuideLight system is designed to prevent fall accidents. The lights turn on automatically, when a resident leaves the bed at night.
When the light leads the way to and from the bathroom, the resident do not need to look for lamps, become confused in the dark or falling over furniture in the dark.
Add to My list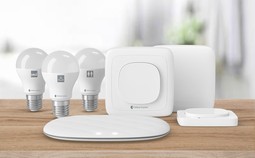 Light My Way is a wireless Bluetooth system. The record register when you leave the bed at night and send a message LED bulb. LED bulbs turn on a dim light, so you can walk safely to the toilet and back. Wireless switch turns off all LED bulbs when you are back in bed. No technical installation required.
Add to My list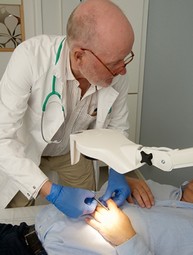 An examination lamp is used for demanding visual tasks such as medical examinations and minor operations.
Precise positioning where the light should be - Easy and clean
Contact us for offers of more than 10 pcs.
Add to My list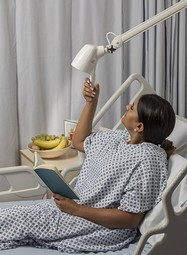 Carelite is a bedside lamp for patients and is found in bed rooms in hospitals worldwide.
The lamp head is small and gleam-free -
Built-in ergonomic handle -
Flexible arm that is easy to use for all patients.
Carelite is dimmable and with night light
Always call for offers of more than 10 pcs.
Add to My list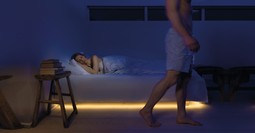 A series of smart lighting solutions offering the users illumination when needed with automatic on and off function from motion sensor and timer function.
The series is developed to help generate lighting in situations where the switch is not in near site or full room light is not wanted
Get out of bed with light immediately for safe movements
Add to My list

Full Dynamic Circadian Lighting is custom-designed for the healthcare sector, with input from a broad co-operation of users and researchers in the field. In co-operation with users, circadian- and sleep specialists we have developed a concept that stabilizes the human biological clock.
Add to My list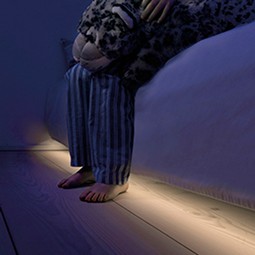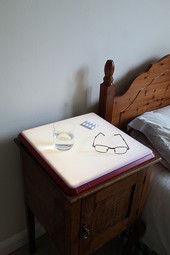 Blys Lightning tablet is a sleek, modern light source for the home. It can be used as a table top illuminator around the home or in the bedroom. As a nightlight it provides a low-level glow which allows un-interrupted sleep, but on waking it provides a focus in a room.
Add to My list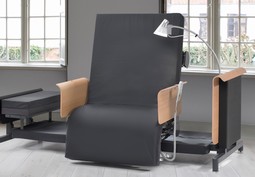 LED lamp for RotoBedCare and RotoBedFree.
To be placed in the beds build in holders, in either right or left side of the bed.
This lamp, unlike wall-mounted lamps, follows the beds movements and will always in the distance desired by the user.
Add to My list