All product information is provided by the supplier. The National Board of Social Services is not responsible for either contents, origin, flaws and deficiencies, or any kind of damage that may occur from the use of the information. The National Board of Social Services has no authority to endorse products and does not assess the quality of the products.
Hide this message
.
---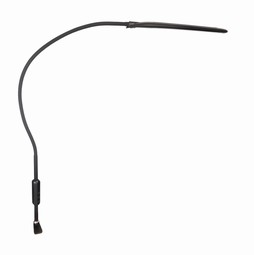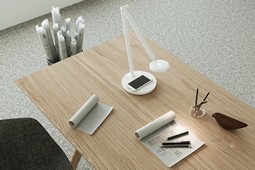 Task lights with various mounting (table base, table clamp, fixed mounting onto tabletop, and wall mount). Dimmable LED light with Dim2Warm. All models available in black and white, and some models with user-selectable colour temperature independent of dimmer setting.
Add to My list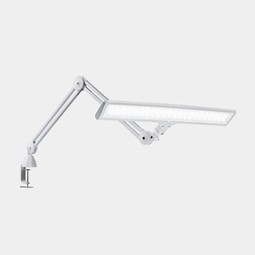 Multi-use, bright and powerful, the Lumi has a large shade that can be adjusted vertically, horizontally and laterally to any desired position. Lumi is a professional workstation lamp that enables you to see fine details and true colours.
Add to My list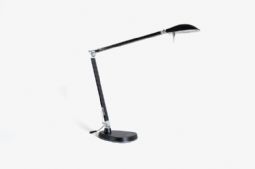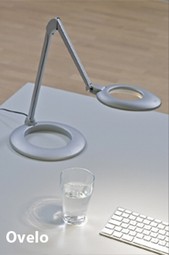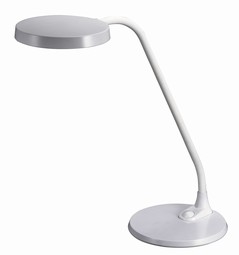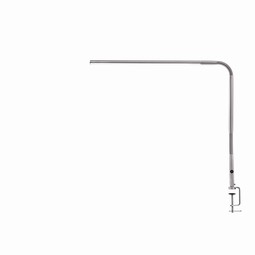 The third generation of the Daylight Slimline is ideal for seeing intricate work clearly and in detail. The aluminium shade emits a brighter light with a better diffusion. A four step dimmer allows brightness control. The slim clamp is non-obtrusive and comes in brushed steel for a sleek finish.
Add to My list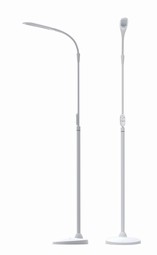 Task light with built-in dimming and variable colour temperature. With touch-sensitive control panel with tactile markings on the buttons. Uses energy efficient and long lasting LED light sources.
Add to My list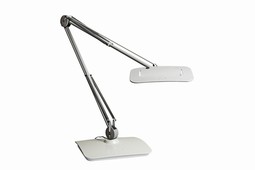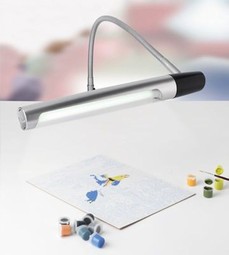 Have total control over your activity with the right light exactly where you need it, by using the 360 shade rotation and 320 head-flip system. This allows the lamp head to swivel completely to a different area, maximising light coverage of up to A1-size surfaces (approx. 59cm x 84cm).
This attractively engineered lamp is supplied with two clamps
Add to My list