All product information is provided by the supplier. The National Board of Social Services is not responsible for either contents, origin, flaws and deficiencies, or any kind of damage that may occur from the use of the information. The National Board of Social Services has no authority to endorse products and does not assess the quality of the products.
Hide this message
.
---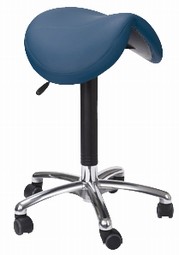 M / seat tilt and manual height adjustment of the seat. Seat tilt is important for the proper angulation of the hip / lower back. The chair comes with a slim star base in polished aluminum, Ø 65 cm, and safety wheels. Standard upholstery on seat: black leather which is easy to clean. Other colors against small surcharge.
Add to My list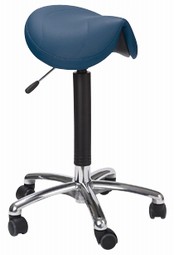 Ergonomic saddle chairs with narrow or wide seat. Available with manual or foot operated height adjustment, seat tilt, backrest and safety wheels. (Braked).
Add to My list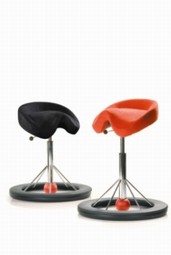 Thorengaard Polexim A/S
Gartnerivej 9
2100 København Ø
Supplier discontinued