All product information is provided by the supplier. The National Board of Social Services is not responsible for either contents, origin, flaws and deficiencies, or any kind of damage that may occur from the use of the information. The National Board of Social Services has no authority to endorse products and does not assess the quality of the products.
Hide this message
.
---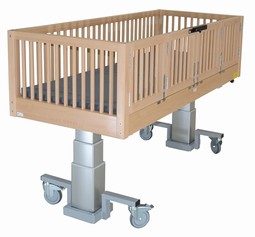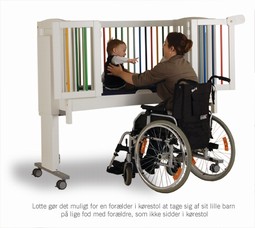 LOTTE is the ideal child care bed for parents with physical disabilities. The door height is 65 cm and these can later be replaced by canopies. Comes with washable (up to 60 C ) soft foam mattress (KM5) and solid wood base.
Add to My list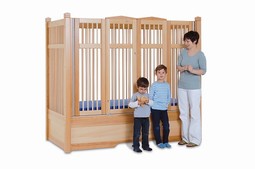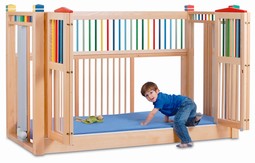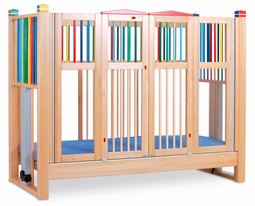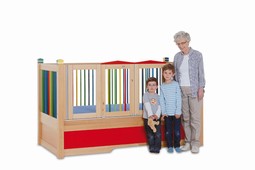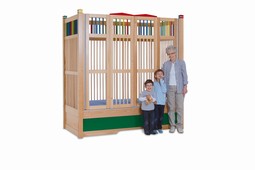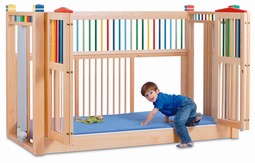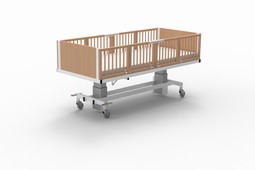 Beta Cot Vigga 1 can be configured to cover most needs. The bed is available in lengths from 140-200 cm. and width 70-80 cm. Is to be delivered with elevation. Central brake function is possible to add.
Add to My list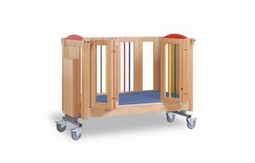 We are able to produce your Kayser bed according to your own and your childs individual needs, in order to make your child feel comfortable and to create optimum physical development conditions, as well as to ensure physio- and ergotherapeutical arrangement
Add to My list