All product information is provided by the supplier. The National Board of Social Services is not responsible for either contents, origin, flaws and deficiencies, or any kind of damage that may occur from the use of the information. The National Board of Social Services has no authority to endorse products and does not assess the quality of the products.
Hide this message
.
---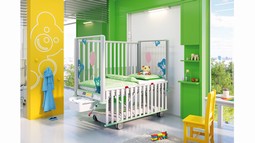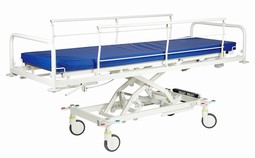 Two-piece rest and transport couch. Used by hospitals and healthcare. Electric height adjustment of the couch.
Electrical adjustment of backrest position.
Power supply with battery solution.
Powder coated frame.
Manual Trendelenburg position.
Foldable bed guards.
Blue mattress 80 mm. Foam Quality HR-38 Detachable gables
Add to My list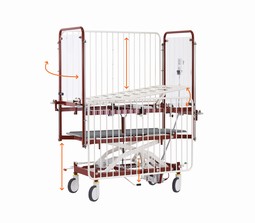 afety for child (0-3 years) and staff. Adjustable mattress support platform 69-100 cm and 10 degrees electrical elevation in head end. Gradual height adjustable side rails (76 cm) with pedal release and double safety locks. Adjustable with one hand only. Bed ends in laminate or clear acrylic, can be opened or entirely removed. Battery backup etc.
Add to My list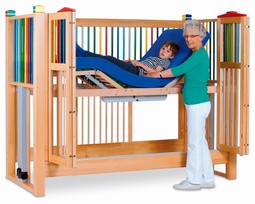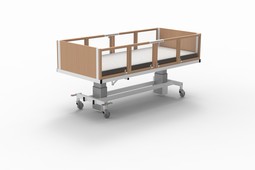 Beta Cot Vigga 2 can be configured to cover most needs. The bed is available in lengths from 140-200 cm. and width 70-80 cm. Is to be delivered with elevation. Central brake function is possible to add.
Add to My list