All product information is provided by the supplier. The National Board of Social Services is not responsible for either contents, origin, flaws and deficiencies, or any kind of damage that may occur from the use of the information. The National Board of Social Services has no authority to endorse products and does not assess the quality of the products.
Hide this message
.
---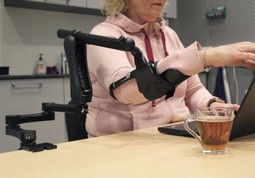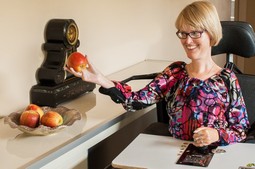 The Pura is a fully mechanical arm support. It has a unique mechanism that compensates the weight of the users arm. Thereby the arm feels weightless. People with limited strength can then use the strength they have got left to lift their arm again. The weight compensation is stepless adjusted through the controls.
Add to My list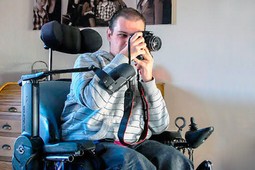 The Armon Ayura is an electronically controlled (24V) mechanical arm support that increases upper limb mobility,. The Ayura compensates the weight of the arm so the user can make all movements possible using the strength he/shes got left. Its possible to also compensate the weight of an object and overcompensate to lift the arm above the head.
Add to My list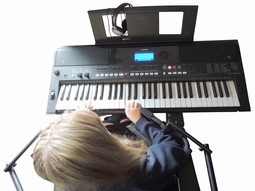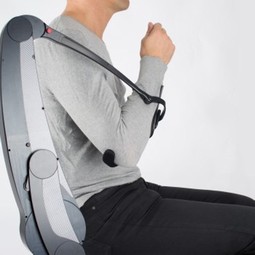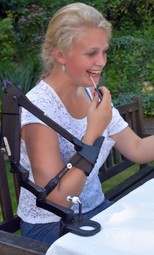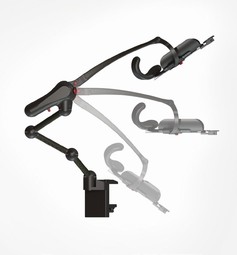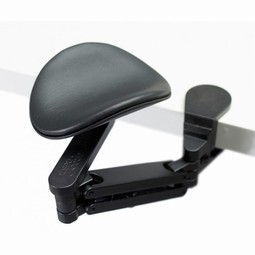 Nem at installere og rigtig god til personer med store gener i arm og skuldre. Skålen og drejeledende gør at du kan hvile armen og samtidig følger arm støtten med når du flytter armen uden de store anstrengelser.
Kan hæves og sænkes 5-74 mm over skrivebordet. Arm længde 260 mm. Bordbeslag 15-43 mm.
Add to My list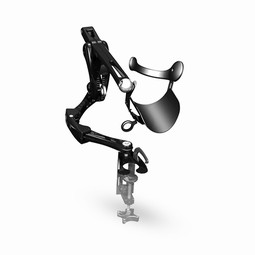 The Armon arm support devices have a balance and a wight compensation system. The arms are continuously supported and the load of the shoulders, neck and the back is substantially less. The Armon arm supports distinguishes themselves from similar products because the user makes the movement and not the device.
Add to My list