All product information is provided by the supplier. The National Board of Social Services is not responsible for either contents, origin, flaws and deficiencies, or any kind of damage that may occur from the use of the information. The National Board of Social Services has no authority to endorse products and does not assess the quality of the products.
Hide this message
.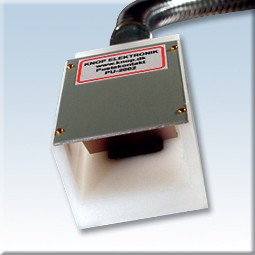 The alarm is used by people unable to move arms and hands. An alarm is activated with a light blow in the openeing of the product. It can be mounted in a wheelchair, by the bed or at other suitable places.
The alarm is connected to MT74P or MT75P alarm transmitter.

Classification
24 09 18 07 - Single switches (switches with only one function)
The product series contains 1 product.
Product 1 of 1


Breath-activated Alarm

Registration date

30-09-2002

Test information

No information about tests according to standards
CE-marking
No information about CE-marking
The supplier has not provided any information about CE-marking of the product.
Explain CE-marking