Helios Biomechanical Head Support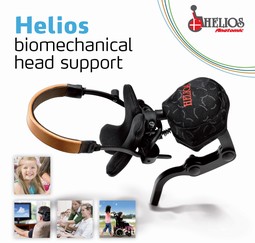 Helios anatomic is a production company, with Head and torso support as our main products.
We develop products that works as ad-ons for wheelchairs - each fitted for the end user.
Classification
18 10 12 - 01
Head supports and neck supports
Video

Play video
The product series contains 1 product.
Product 1 of 1


Helios Biomechanical Head Support

Helios Biomechanical Head Support meets the needs of people with severe problems with head control and stability - ranging from two years of age to adult.

Registration date

17-08-2010