All product information is provided by the supplier. The National Board of Social Services is not responsible for either contents, origin, flaws and deficiencies, or any kind of damage that may occur from the use of the information. The National Board of Social Services has no authority to endorse products and does not assess the quality of the products.
Hide this message
.
This product series and all belonging products have been discontinued since 25-07-2023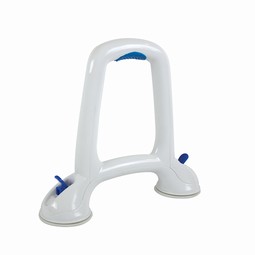 A gel cushioned seat cushion that can help to Rooduce the pressure of prolonged sitting giving maximum support en comfort. Supplied with a soft fleece Hoes that can be removed easily for cleaning. Ideal for home seating, cars or wheelchair.
Classification
18 18 10 02 - Grab rails and hand grips, bathtub
The product series includes 1 discontinued product.
Include discontinued products
.