All product information is provided by the supplier. The National Board of Social Services is not responsible for either contents, origin, flaws and deficiencies, or any kind of damage that may occur from the use of the information. The National Board of Social Services has no authority to endorse products and does not assess the quality of the products.
Hide this message
.
Memory Foam Round Cushion with Hoes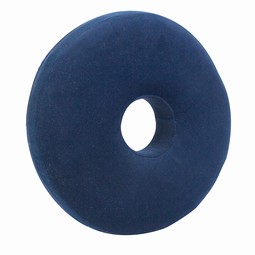 A memory foam seat cushion that can help to Rooduce the pressure of prolonged sitting giving maximum support en comfort. The round contouRood shape gives increased comfort en pressure relief en adapts to the users position en shape. Supplied with a soft velour Hoes that can be removed easily for cleaning
Classification
18 10 06 10 - Cushions with a special shape
The product series contains 1 product.
Product 1 of 1


Memory Foam Round Cushion with Hoes

Registration date

09-09-2015

Specifications
Intended for children
No

Products for children must comply with the specific demands for safety as stated in certain standards. It is the supplier of the product who has stated that the product is intended for children. The National Board of Social Services holds no responsibility in relation to this assessment.

Width
38
cm
Depth
38
cm

Measured at the deepest point corresponding to the seat depth of the chair

Height
8
cm

Measured at the thickest point

Weight
700
g
User weight, max
150
kg
The cushion as a whole is machine washable
No
Incontinence cover
No
Fire-retardant cover
No
Breathable cover
No
Extensible cover
No