All product information is provided by the supplier. The National Board of Social Services is not responsible for either contents, origin, flaws and deficiencies, or any kind of damage that may occur from the use of the information. The National Board of Social Services has no authority to endorse products and does not assess the quality of the products.
Hide this message
.
---
Hybridmattres which reposition the user without any use of a pump. Permeable layer which has a positive effect on the skin and the microclimate. 8 air-chambers which is equipped with a venturi valve. 5 degrees heel-zone gives extra security for the user
Add to My list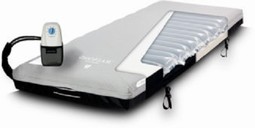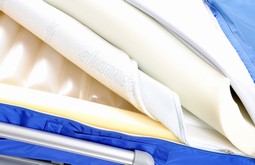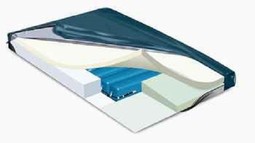 AmosAir Plus designed specifically for the Citadel Plus provides a pressure redistribution surface for patients of size. The pressure redistribution surface uses Self Adjusting Technology (SAT) to automatically adjust cell pressures in response to patient movement. AtmosAir Plus is non-powered and delivers uninterrupted therapy
Add to My list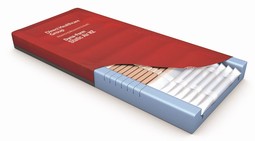 Dyna-Form Static Air Heel Zone is a self-adjusting pressure ulcer prevention mattress that combines the benefits of effective air displacement technology with the best of modern foams. A new air intelligent Heel Zone and specially designed U-Core effectively offload pressure on the particularly vulnerable heel area.
Add to My list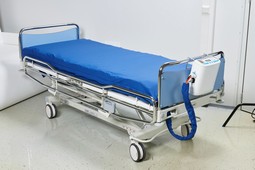 Carital Optima is a static full mattress with automatic pressure adjustment and is specially developed for the treatment of pressure ulcers stage 0-4, as well as for the prevention of pressure ulcers. It is suitable for people with pain and dementia.
Add to My list