All product information is provided by the supplier. The National Board of Social Services is not responsible for either contents, origin, flaws and deficiencies, or any kind of damage that may occur from the use of the information. The National Board of Social Services has no authority to endorse products and does not assess the quality of the products.
Hide this message
.
---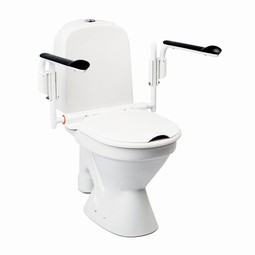 Adjustable to fit most users. The Supporter Adjustable toilet arm supports can be set to three different heights and two widths. This makes them suitable for most users. The arm supports can be detached, swung sideways and adjusted in height.
Add to My list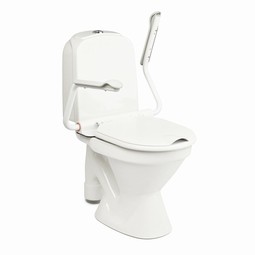 The Supporter arm supports are foldable and have comfortable rounded hand grips. With its neat design, Supporter blends naturally into the bathroom. Supporter is simple to mount without the need for any tools. It fits both floor and wall mounted toilets. If space around the toilet is limited, Supporter can be used with only one arm support.
Add to My list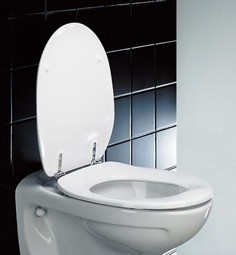 An ergonomically designed seat that is well suited to most people. Well suited for sideways transfers.
Add to My list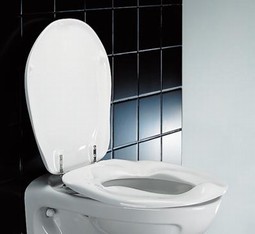 Large, wide sitting surface with good support. Especially well suited to large adults with digestive problems. Supplied with extra strong cross-bar hinge.
Add to My list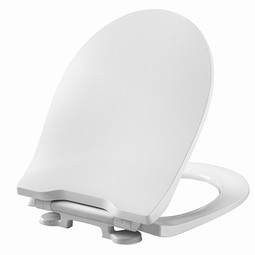 A design-conscious choice with an antibacterial Polygiene effect and strong fittings that ensure optimum stability - even during sideways transfer. The markets first institution seat with integrated soft closing function.
Add to My list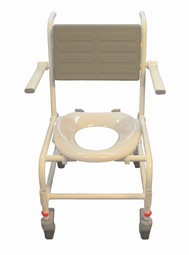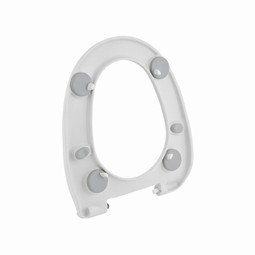 4 special fixation points are adjusted exactly to the ceramic appliance. They hence fix the special seat to the ceramic appliance and free hinges, even when extraordinary lateral forces are operating. Seat can be opened usually. Seat is delivered without cm.

Add to My list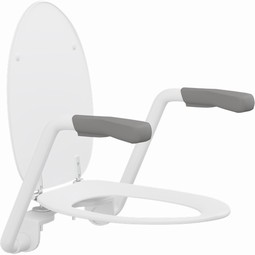 Support arms for mounting on toilet. The moulded handles are comfortable for hands and arms. The support arms can be folded individually. Available with and without toilet seat.
Add to My list