All product information is provided by the supplier. The National Board of Social Services is not responsible for either contents, origin, flaws and deficiencies, or any kind of damage that may occur from the use of the information. The National Board of Social Services has no authority to endorse products and does not assess the quality of the products.
Hide this message
.
---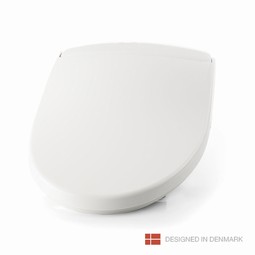 Jasmin Care II is an innovative bidet with build-in functions to allow an automated spray of water to the posterior and feminine area. Warm air is then applied to dry. two personalized programs allowing the user to run a fully automatic wash-and drying cycle making it easy for elderly and disabled to operate the product.
Add to My list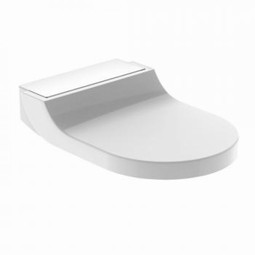 WhirlSpray shower technology with five pressure settings that can be regulated
Gently cleaning lady wash
Odour extraction
Warm air dryer
Seat heating
Fully-automatic descaling programme
Handy remote control with clear overview of functions
Compatible with the Geberit AquaClean app
Add to My list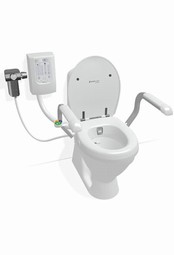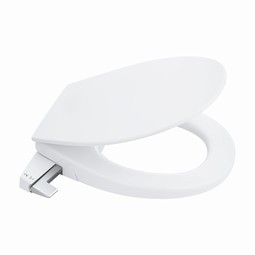 Grohe manual bidet seat works without electricity
- WC seat with lid
- 2 spray arms (1 for back, 1 for feminine rinse)
- The nozzles clean themselves with fresh water both before and after use
- Handles on the side are operated manually and require no power
- Adjustable spray intensity
Add to My list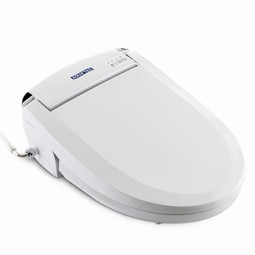 Aquatec Pure Bidet offers a lot of features for the user: adjustable nozzle, drying, heated seat and power-saving option. All features can be controlled by the remotecontrol.
Add to My list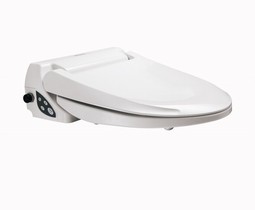 Geberit AquaClean bidet seat.
Hygiene for everyone - pure and simple
Can be combined with an attractive matching ceramic
Gentle and airy water spray at body temperature
Adjustable water spray pressure
Soft-closing seat and lid
Ideal for rented properties
Add to My list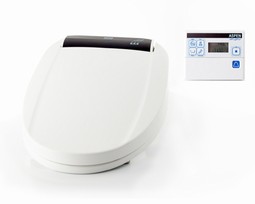 Model Jasmin with wash and dryer. Contains heated seat and Softclose.

Add to My list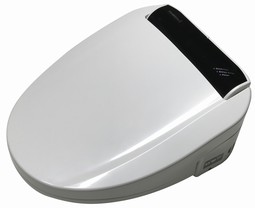 Carebidets has been developed to meet the demand on the caremarket. Easy to use the remotecontrol. 2 autofunctions, including also female wash.
Aproved EN 1717 class 5
Add to My list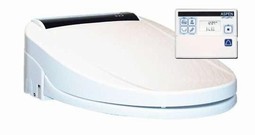 Bidetseat elongated- with wash and 2 seperate nozzles. Wash with adjustable warm water and dryer is included.
Add to My list