All product information is provided by the supplier. The National Board of Social Services is not responsible for either contents, origin, flaws and deficiencies, or any kind of damage that may occur from the use of the information. The National Board of Social Services has no authority to endorse products and does not assess the quality of the products.
Hide this message
.
---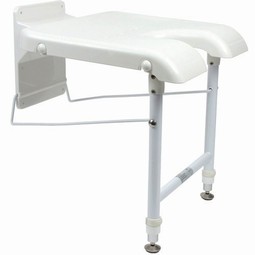 Shower seat that is mounted to the wall, the seat can be height adjusted before installing. The frame is made from aluminium, making it light, sturdy and rust free. The seat itself is made from white plastic, there is a hygiene cut-out allowing excess water to run off. The shower seat has a folding mechanism which makes it ideal for use in showers.
Add to My list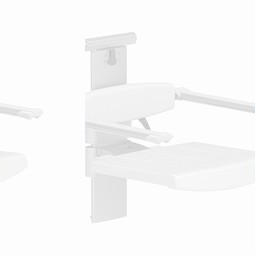 Foldable shower seat with maximum flexibility. Easy to adjust without any tools. Very comfortable and highly hygienic product: the sitting cushion and backrest in XL EXTRALIGHT material. The seat and backrest can be adjusted separately. Height adjustable shower seat with a 27 cm excursion, with a quick blocking system for additional safety.
Add to My list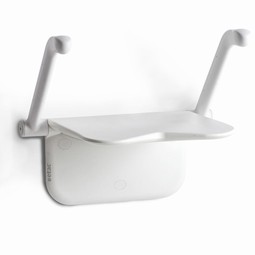 Etac Relax is a stylish and smart wall-mounted shower chair. Innovative design and choice of materials ensure great functionality. When folded, the chair takes up almost no space. The soft armrests are attached directly to the chair and when down they serve as stable handholds, comfort and safety in one. Max user weight with support legs 150 kg.
Add to My list