All product information is provided by the supplier. The National Board of Social Services is not responsible for either contents, origin, flaws and deficiencies, or any kind of damage that may occur from the use of the information. The National Board of Social Services has no authority to endorse products and does not assess the quality of the products.
Hide this message
.
---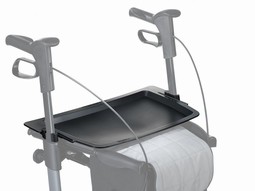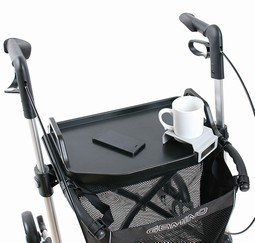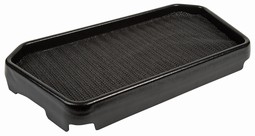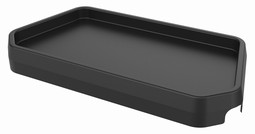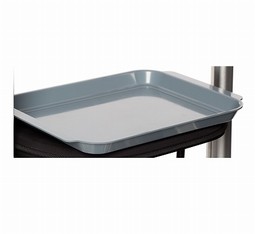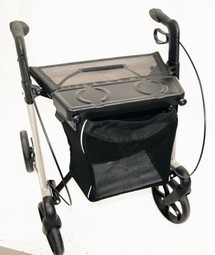 Cover for the shopping bag
Lid for mounting on Swereco walker for covering up the bag.
Protection made of hard plastic that is placed over the shopping bag on the walker. Protects the content of the basket. Can also be used as a tray when the walker is stationary.
Designed in plastic with room for two cups.

Add to My list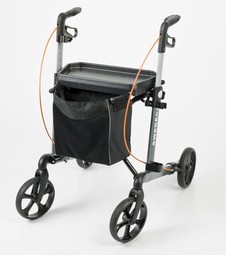 Tray to put on top of the basket on the walker. Tray of hard plastic, which is placed on the seat of the walker. The tray is provided with a small edge, which prevents the items from sliding off. Suitable for indoor use, so you can easily transport coffee cup and the like in an easy way.
Add to My list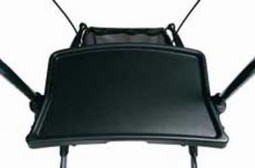 Convenient tray for Troy Walker. Improve use indoors, since the tray can be used to move things around the house and board in his own chair, or storage space for objects while using the walker. The tray can be easily removed when not in use.
Add to My list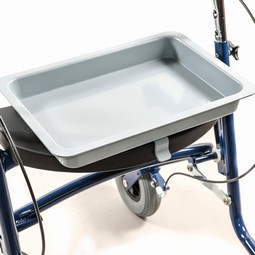 The tray is made of ABS plastic, its strong, durable, and is easy to use.
It fits all of our models with an easy clipon system.
Models include Hafnia, Optimal, and BS-120
Add to My list