All product information is provided by the supplier. The National Board of Social Services is not responsible for either contents, origin, flaws and deficiencies, or any kind of damage that may occur from the use of the information. The National Board of Social Services has no authority to endorse products and does not assess the quality of the products.
Hide this message
.
1 product series.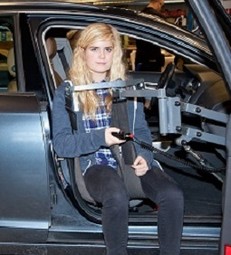 Meyland Carlift is the perfekt lifting solutionfor car and home. The lift can easily be moved between different poits of use and can be operated by the user. The lifting/lowering works by a 12 volt motor (car) and 12/230 volt transformer (home). Incl. black nylon sling seat.
Weighs only 13,5 kg, but lifts up to 125 kg.
Add to My list