All product information is provided by the supplier. The National Board of Social Services is not responsible for either contents, origin, flaws and deficiencies, or any kind of damage that may occur from the use of the information. The National Board of Social Services has no authority to endorse products and does not assess the quality of the products.
Hide this message
.
---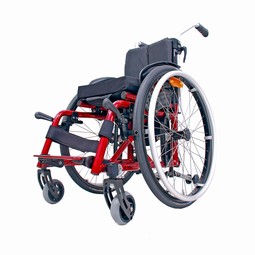 Light and manoeuvrable wheelchair with crossbrace for the active child. With adjustable seat width, depth and angle, and adjustable balance, back height and height of push handles, the chair can be fitted as the child grows without purchase of additional parts. Available in 3 frame lengths, 4 anterior frame versions and several footplate options.
Add to My list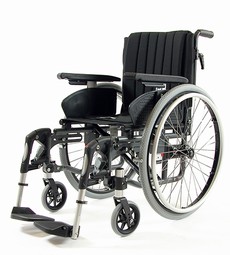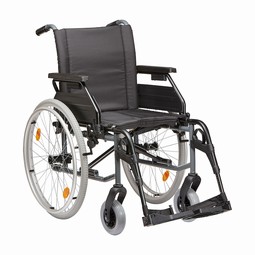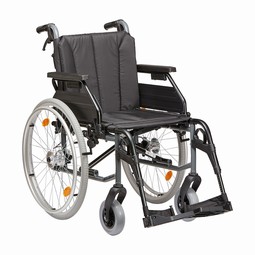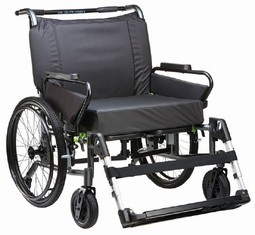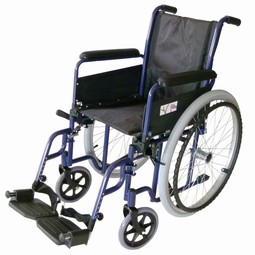 The New Classic wheelchair is with its very low pricetag perfect for transporting patients or for using during rehabilitation when the patient doesnt need a wheelchair for permanent use.
Add to My list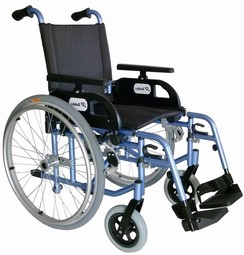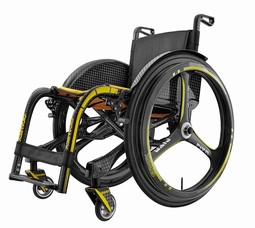 MF012 is made of carbon material both frame and wheels. This makes the wheelchair extremely light with a weight of only 8 kilos and allows the wheelchair to be folded in seconds for the user. Drive completely silent and light. An integral base frame structure that gives
this wheelchair a damping effect and thus
provides the user comfort rides
Add to My list