All product information is provided by the supplier. The National Board of Social Services is not responsible for either contents, origin, flaws and deficiencies, or any kind of damage that may occur from the use of the information. The National Board of Social Services has no authority to endorse products and does not assess the quality of the products.
Hide this message
.
---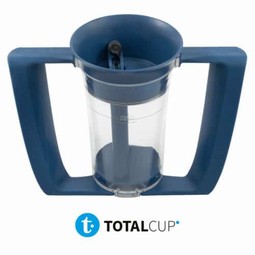 TotalCup The drinking cup developed to help people with swallowing problems / dysphagia.
Using a specially made insert, the amount of liquid is dosed. This reduces the risk of incorrect swallowing, while stimulating the natural lip function.
Withstands both cold and hot drinks.

Add to My list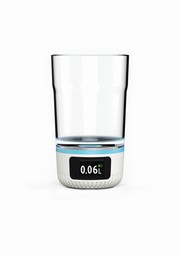 AQUA TIME is a solution for preventing dehydration. AQUA TIME is an intelligent drinking glass that monitors fluid intake, displays drinking status on the glass and sends data to carers and healthcare professionals. Fluid intake is accurately detected, and intelligent algorithms are used e.g. to sort out liquids that are poured into the sink.
Add to My list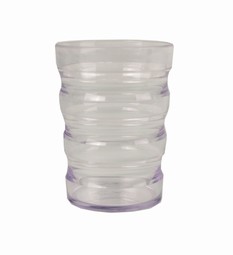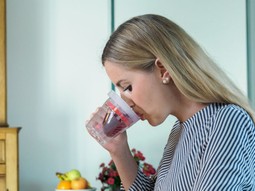 Medical drinking aid Sippa with integrated self-leveling membrane for maintaining a static drinking position. Capacity: 200 ml. Package contents: 3 Sippa pad (ring with integrated membrane), 1 cup, 1 clamping ring, 1 lid, instructions.
Add to My list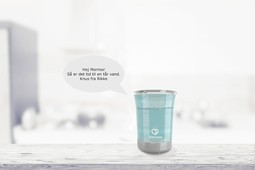 Unik talende kop der med beskeder med lys og lyd minder borgeren om, at de skal huske at drikke til hjælp mod dehydrering. Sættet består af: 1 x Elektronisk stemmemodul, 1 x Krus med hank, 1 x Krus uden hank samt 2 drikkelåg til krusene.
Add to My list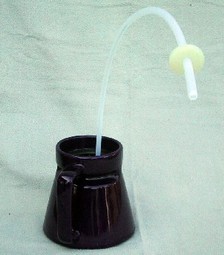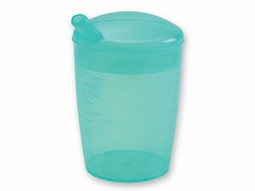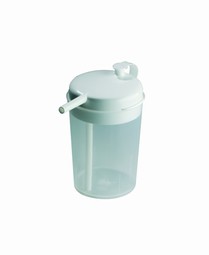 Suitable for bed confinement.
You can easily drink while lying down.
- For hot and cold drinks
- Is transparent so the content is visible
- Contains up to 250 ml.
- Suitable for dishwasher, microwave and autoclave (sterilization)
- Time saving for staff
- Reduces the risk of back and muscle overload
Add to My list