All product information is provided by the supplier. The National Board of Social Services is not responsible for either contents, origin, flaws and deficiencies, or any kind of damage that may occur from the use of the information. The National Board of Social Services has no authority to endorse products and does not assess the quality of the products.
Hide this message
.
---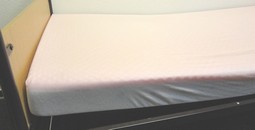 Soft-Cell Incontinence cover w. open backside for mattress top feels like SILK. Can be used directly towards the skin,is strong,elastic, breathable and absorbs more moisture than cotton. Washable in machine. By 60 C at least 100 times. By 95 C at least 20 times. Tumble dry up to 70 C. Öko Tex Class I product for baby. Ignition test EN 597-1.

Add to My list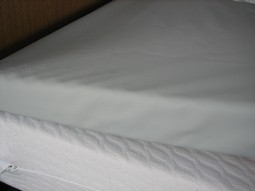 Comfor Incontinence sheet in light grey with PUR surface can be wiped off with soapy water, alcohol solution or Wet wipe similar to mild chlorine 1000-1200 ppm . Is strong, elastic,breathable and antimicrobial. Firetest BS 7175,Crib 5 and EN 597-1 & 2.
Washable up to 95Ctest 50 times
Tumble dry at 40Ctest 50 times
Add to My list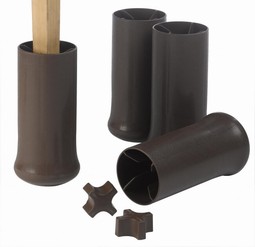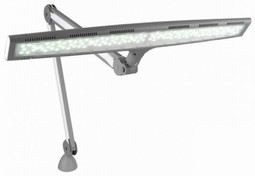 Powerful task light with LED light sources providing a cool, daylight-like colour temperature, improving contrast and reducing eye strain. The large lamp head distributes the emitted light across a large area, reducing glare. Recommended for users who are bothered by glare, yet need an intense light for working.
Add to My list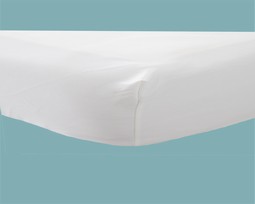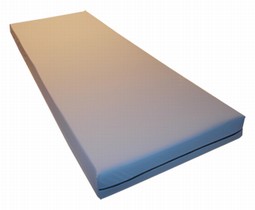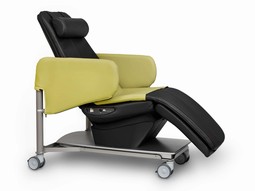 Nordic Sensi Chair is a modern rocking chair. It has shown remarkable results in improving the psychological well-being of Citizens that expresses i.e. verbally agitated or aggressive behavior as seen within dementias or autism.
The rocking chair has 3 rocking programmes with moderate movements. Therapy music is incorporated

Add to My list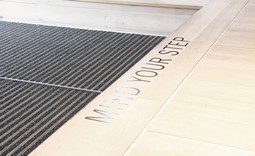 HDN is a lift that is easy to install and integrate into any room because the lifting platform is built into the floor. Its discreet design makes for an elegant inclusion into an existing building or new construction project whatever its excisting aesthetic or architectural style.
Add to My list