All product information is provided by the supplier. The National Board of Social Services is not responsible for either contents, origin, flaws and deficiencies, or any kind of damage that may occur from the use of the information. The National Board of Social Services has no authority to endorse products and does not assess the quality of the products.
Hide this message
.
---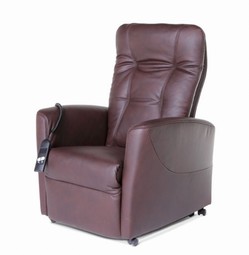 Chair with built-in footrest. The targets from a normal chair is reduced. Seat height has been lowered to 41 cm.
Model Y with two motors that control the functions via simple remote: Stand-up help, footrest and backrest can be laid down to rest position.
Add to My list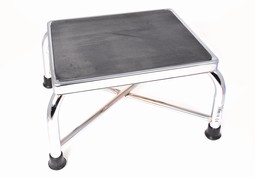 Stool with rubbercoating on the step.
Height: 23cm.
Step:30x41 cm.
Add to My list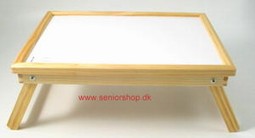 Bed Tray with a large laminated top, which can be made in 45-degree angle, making it easy to write or read in bed. Easy to fold. Height: 24cm. Width: 55cm. Depth: 35cm. Weight: 2.5 kg.
Add to My list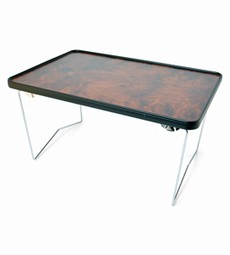 Bed-tray with walnut look. The legs can be folded, so i doesnt take up space. Tabletop: 40x60 cm. Height: 25 cm. Weight: 1,7 kg.
Add to My list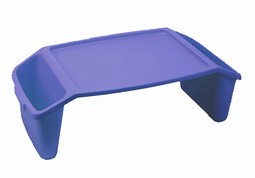 Tray with storage room on both sides, for bed and chair. Width 60 cm. Tabletop 35 x 28 cm. Red plastic.
Add to My list