All product information is provided by the supplier. The National Board of Social Services is not responsible for either contents, origin, flaws and deficiencies, or any kind of damage that may occur from the use of the information. The National Board of Social Services has no authority to endorse products and does not assess the quality of the products.
Hide this message
.
---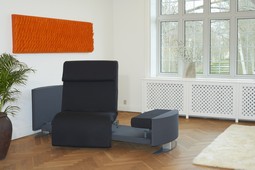 Makes the user more self-reliant and reduces the need for care. With the remote control, the user can move the bed to the chair position and rotate it to exit position. Facilitates care and protects the body from twisting and pulling. Height adjustment up to 72 cm helps the user to get to a standing position.
Add to My list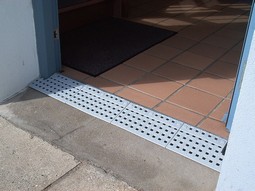 The QuickRamp series consists of smaller ramps cast in one piece, made of PE-LD. The Ramps are available in widths of 75, 87.5 and 100 cm, or own measurement (max 100 cm).

Add to My list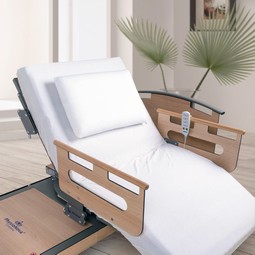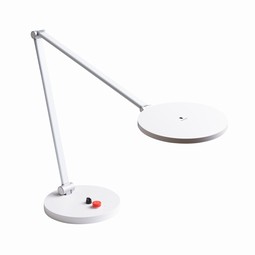 The innovative design of the TriColor Table Lamp is perfect for desks, countertops, end tables and anywhere else you need a little more light.
the large control buttons on the lamp base make this model the optimal choice for the low vision people.
Add to My list