All product information is provided by the supplier. The National Board of Social Services is not responsible for either contents, origin, flaws and deficiencies, or any kind of damage that may occur from the use of the information. The National Board of Social Services has no authority to endorse products and does not assess the quality of the products.
Hide this message
.
---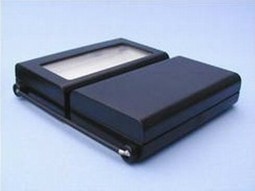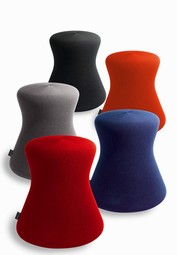 A small chair which is good for your back. The rounded base of the chair ensures mobility. It can also be used for gentle exercise. It is covered with an elastic upholstery which can be removed and washed. The sitting height is 46 cm with a load of 64 kg. Witout load it is 50 cm.
Add to My list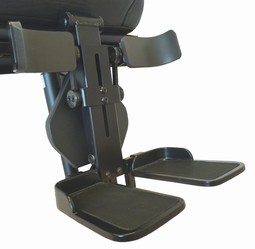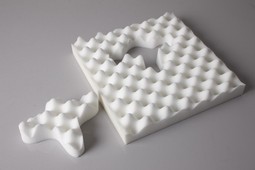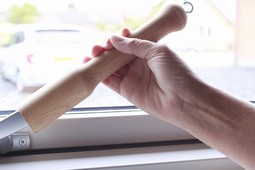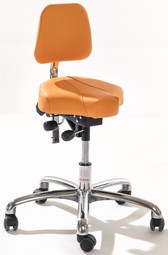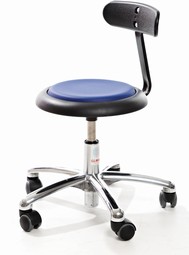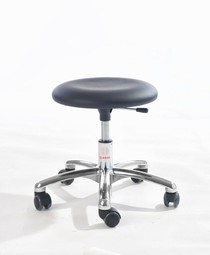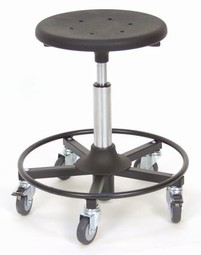 Durable and robust institution stools for situations, which else would demand a
crouching or forward-leaning position - usefull in numerous situations.
With 5 strong 75mm castors, two of the them with brakes.
Available:
- in several seat heights,
- with several seat types foam, fabric, immitation leather and other
- with backrests

Add to My list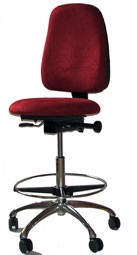 KIGA check-out chair has a circular seat with built-in Ergo Top, which allows the seat to follow your movements forward, backward and sideways. The constant movement helps relieve and prevent back problems at work. The chair is simple and easy to adjust. Footring with a diameter of 50 cm, with room for the feet.
Add to My list