All product information is provided by the supplier. The National Board of Social Services is not responsible for either contents, origin, flaws and deficiencies, or any kind of damage that may occur from the use of the information. The National Board of Social Services has no authority to endorse products and does not assess the quality of the products.
Hide this message
.
---
EasyLift is an easy-to-use lifting platform giving access between two levels to wheelchair users and those with impaired mobility. EasyLift incorporates clean lines and smooth surfaces into its elegant design, yet it is robustly constructed. EasyLift is easy to fit into the excisting environment.
Add to My list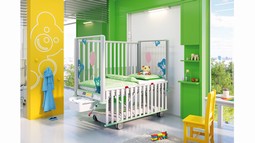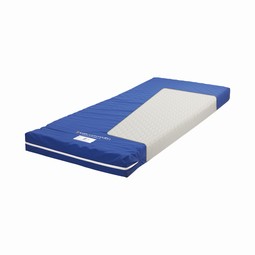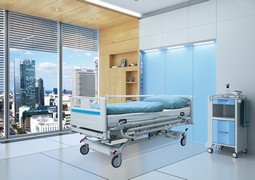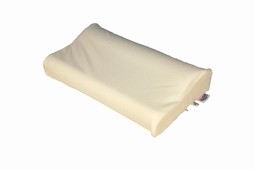 Soft-Cell cover is waterproof and has a surface like SILK and can be used directly towards the skin. Soft-Cell is strong, elastic, breathable and absorbs more moisture than cotton.
Cotton velvet cover for Harmony Positioning cushions is optimal skin friendly, very soft and elastic in light beige color.
Add to My list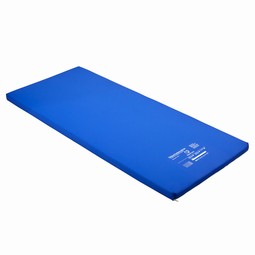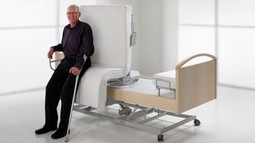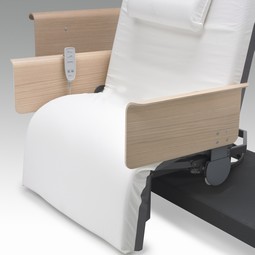 Bedrail at the middle of the bed (in chair position at seat).
Long model provides good support when getting in and out of bed. Short model provides good support in connection with transfers in bed.
Produced in oak veneer for elegant appearance.
Add to My list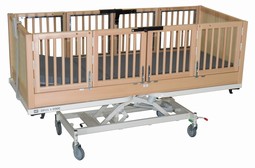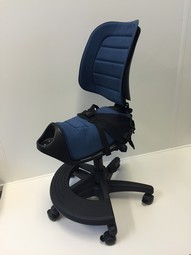 Krabat Jockey Lite is the newest addition to the range of active childrens chairs from Krabat. The child is seated on a saddle with his/her legs apart. The spread position for the lower part of the body and the footrests provides a stable position for the pelvis, and reduces the need for upper body support.
Add to My list