All product information is provided by the supplier. The National Board of Social Services is not responsible for either contents, origin, flaws and deficiencies, or any kind of damage that may occur from the use of the information. The National Board of Social Services has no authority to endorse products and does not assess the quality of the products.
Hide this message
.
---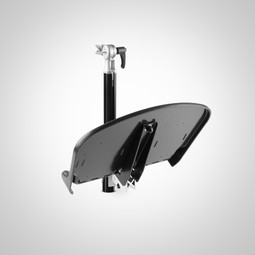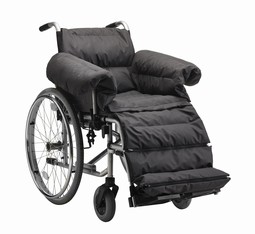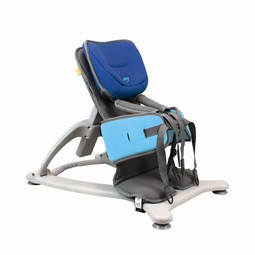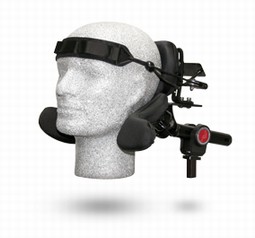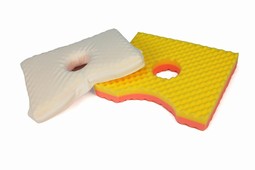 Cotton velvet cover for SAFE Med Ear Pillow is optimal skin friendly, very soft and elastic in light beige color.
80 percent Cotton 20 percent Polyester
Wash at 60 C no shrinkage
Wash at 95 C up to 5 percent shrinkage
Tumble dry at medium temperature

Add to My list
Comfor Incontinence cover for SAFE Med Ear Pillow no. 115 is with concealed zipper, can be wiped off with soapy water or alcohol solution, is strong, elastic, breathable and antimicrobial.
Flametest BS 7175, Crib 5 and EN 597-1 & 2
Washable up to 95 C test 50 times
Tumble dry up to 40 C test 50 times

Add to My list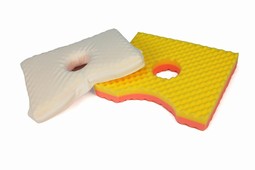 Soft-Cell cover for SAFE Med Ear Pillow no. 115. Silky soft surface and still Water proof due to a thin PU-membrane on the inside. The cover is washable at 95C and can be tumble dried.
Add to My list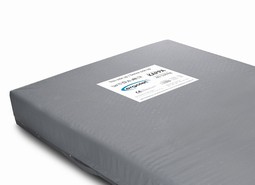 The mattress has the same type of foam throughout. The foam has a high bulk density which ensures a long life. The elastic material and the high load bearing capacity, and
the cuts in the mattress gives optimum sleeping comfort.
Add to My list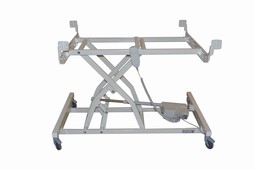 The bed lift is to be used for the consumers own private bed. Therefore, it can be adjusted for all types of elevation beds. The bed lift can be mounted under the bed, and the lifting system is known from the hospitality beds.
Add to My list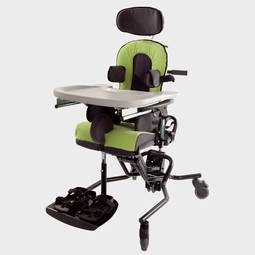 Working seat, available in 3 sizes and is easily adjustable for children and young adjults with moderate needs who require stability of pelvis and feet. Allows optimal comfort, function and stability in everyday activities. Easy to adjust as the child grows. The hi-low chassis is height adjustable with a gas spring/ hydraulically.
Add to My list