All product information is provided by the supplier. The National Board of Social Services is not responsible for either contents, origin, flaws and deficiencies, or any kind of damage that may occur from the use of the information. The National Board of Social Services has no authority to endorse products and does not assess the quality of the products.
Hide this message
.
---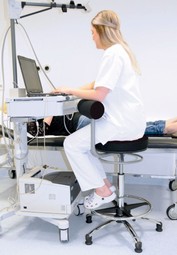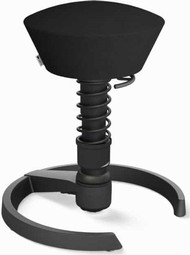 The Swopper chair is fitness for your body when you are sitting down, and will make your back stronger, activates the personal wellmess.

Add to My list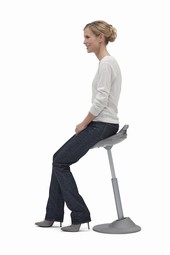 High/low chair ajust: (51-84 cm)
Easy ajust under seat in both sides.
Activ zone press support when sitting.
Automatic seat return.
Stabil foot, anti slipping.
Easy handling only 6 kg.
Free 2 weeks test (you only pay return shipment)
Add to My list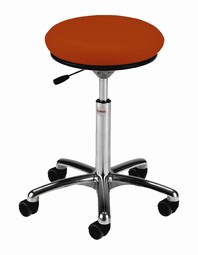 Series of stools with a special seat, which requires the body to concentrate on sitting and thereby strengthens and maintains muscle groups in back and lumbar actively while sitting down.
The seat is available in different materials and colours, in 3 different diameters and the stool is available in 2 different heights
Add to My list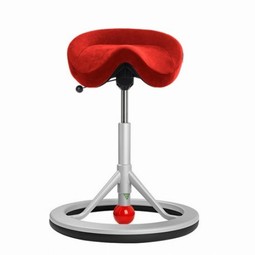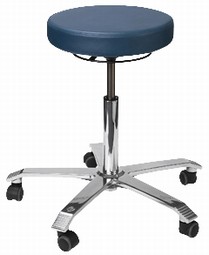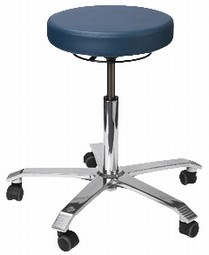 Small stool. Seat Ø 40 cm. Polished aluminum, diameter 54 cm. Work height: 80-90 cm. Seat height: 55 - 74 cm.
Add to My list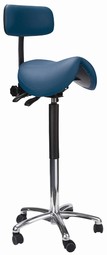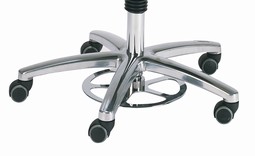 M / seat tilt and automatic height adjustment of the seat with foden.Stolen comes with a slim star base in polished aluminum, Ø 65 cm, and safety wheels. Standard upholstery on seat: black leather which is easy to clean. Other colors mulig.Arbejdshøjde: 90 100 cmSædehøjde: 61 86 cm
Add to My list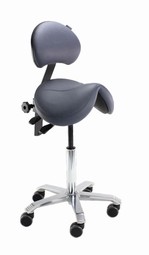 w/seat tilt and manual height adjustment of the seat. The chair comes with a slim star base in polished aluminum, Ø 60 cm, and safety wheels. Standard upholstery on seat: black regulars skin which is easy to clean. Other colors for a small fee. Working height: 90-100 cm. Seat height: 65-90 cm
Add to My list