All product information is provided by the supplier. The National Board of Social Services is not responsible for either contents, origin, flaws and deficiencies, or any kind of damage that may occur from the use of the information. The National Board of Social Services has no authority to endorse products and does not assess the quality of the products.
Hide this message
.
---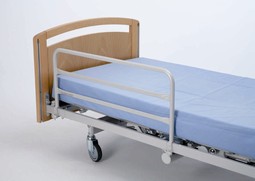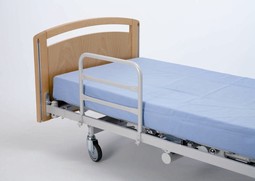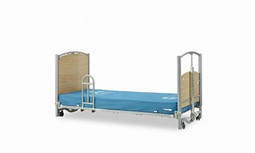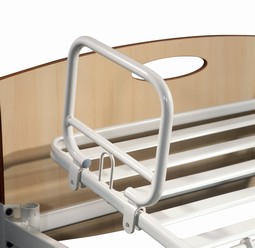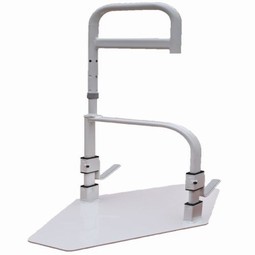 The sofa support ADAM is designed for use with a sofa or a low bed. The support handle makes it easier to get up on the sofa and contributes to a higher sense of independence for the individual.
Add to My list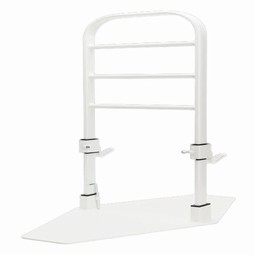 The bed support Eva is intended for use as a support handle by the bed and as protection against falling out of the bed. The bed support Eva is solid and fits most beds.
Add to My list
Assist rail that is fastened on the bedside, that rail fits bedsides between 2 - 5 cm thicknesses. The bed assist rail is primarily used as support when entering and exiting the bed. The assist rail is made of white painted steel, there is a pillow between the steel bars that acts as a cushion.
Add to My list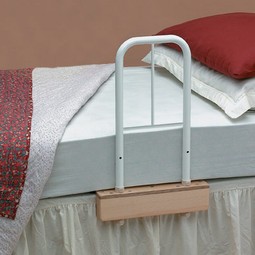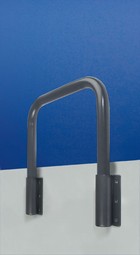 MIA-bed grab rail with fixed or loose mounting.
Steel pipe coated with Rilsan.
Available in standard or individual dimensions.
Available in black or white.
Add to My list