All product information is provided by the supplier. The National Board of Social Services is not responsible for either contents, origin, flaws and deficiencies, or any kind of damage that may occur from the use of the information. The National Board of Social Services has no authority to endorse products and does not assess the quality of the products.
Hide this message
.
---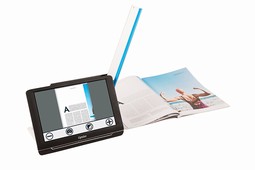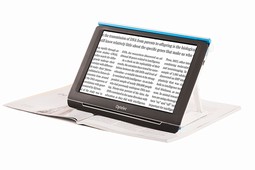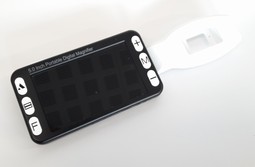 Portable electronic magnifier with basic functionality. Comes with charger, cleaning cloth, pouch for storage and cables for analog and digital connection to tv screens. Contrast-enhancing Colour modes, option to freeze an image, and to add blanking curtains for reading.
Add to My list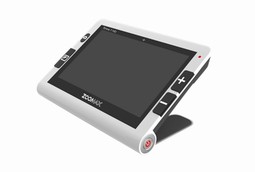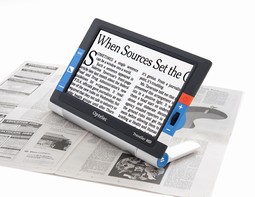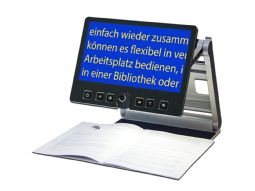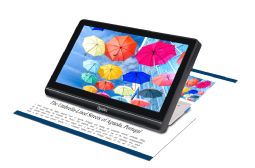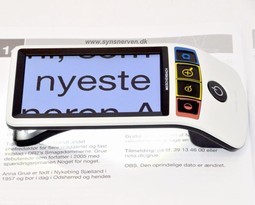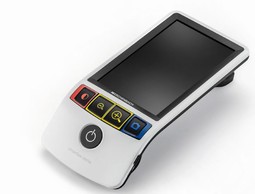 Easy and ergonomic use, slim design
High magnification range, extra sharp imaging, easy control high end-magnification (15x) / extra sharp imaging optimal light, high contrast
glare-free, truecolor 5-inch LC Display (127mm), dimmable take & view Full-HD photos easily (8GB storage) extended view on external screen with HDMI-Out.

Add to My list