All product information is provided by the supplier. The National Board of Social Services is not responsible for either contents, origin, flaws and deficiencies, or any kind of damage that may occur from the use of the information. The National Board of Social Services has no authority to endorse products and does not assess the quality of the products.
Hide this message
.
---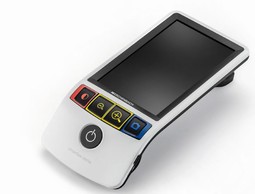 Easy and ergonomic use, slim design
High magnification range, extra sharp imaging, easy control high end-magnification (15x) / extra sharp imaging optimal light, high contrast
glare-free, truecolor 5-inch LC Display (127mm), dimmable take & view Full-HD photos easily (8GB storage) extended view on external screen with HDMI-Out.

Add to My list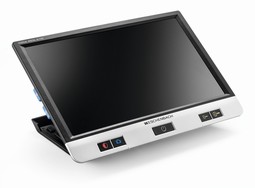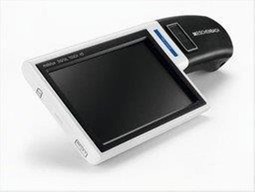 New Electronic magnifier with touch screen, HD Camera og plug in for computer. 230 g weight. User friendly handling. Can be used on an angle for writing. Hd quaklity images can be stores on SD Card and transfered to computer. Switch off after 2,5 - 3 miniutes. recharging approx. 2 hours
Add to My list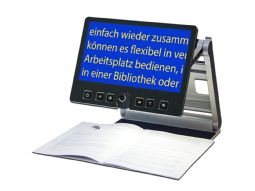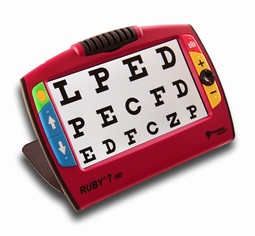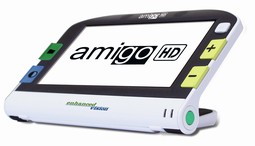 Practical and compact, pocket-sized CCTV/Electronic magnifier, with lots of contrast enhancement options, freezing/storage of still images, plus clock/calendar functionality.
Add to My list