All product information is provided by the supplier. The National Board of Social Services is not responsible for either contents, origin, flaws and deficiencies, or any kind of damage that may occur from the use of the information. The National Board of Social Services has no authority to endorse products and does not assess the quality of the products.
Hide this message
.
---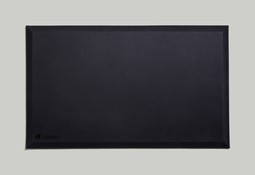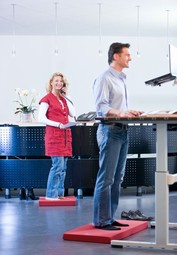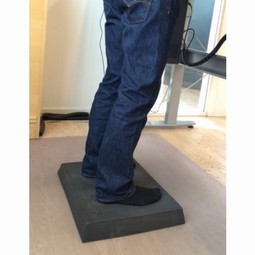 På balancemåtten får du trænet kroppen imens du arbejder. Underlaget sørger for at styrke dine muskler mens du står - og samtidig øges blodcirkulation, så du får en god og behagelig stående arbejdsdag. Det anbefales at bruge den uden sko da du så får mest mulig udfordring i måtten. Og så skåner du samtidig måttens overflade.
Add to My list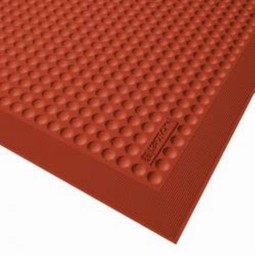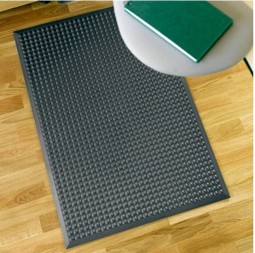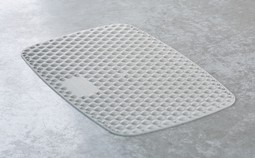 Steppie Soft top er det nye produkt fra Steppie. Denne aflastnings måtte, sættes på steppie ståbrættet så man får mere ud af ståbrættet, derudover kan den bruges som måtte. Det er en aktiv aflastnings måtte, i den forstand at boblerne i måtterne gør at man hele tiden er i bevægelse - og man mærker den effekt bedst hvis man tager skoende af.
Add to My list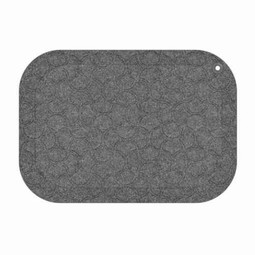 Når vi sidder stille på vores kontorstol i mange timer hver dag, øger vi risikoen for almindelige folkesygdomme, som overvægt, diabetes, højt blodtryk, hjerte- og karsygdomme og kræft. Men hvis du rejser dig op, så begynder kroppen igen at producere de stoffer, som renser blodomløbet mht. blodfedt og blodsukker. Fås i flere farver.
Add to My list