All product information is provided by the supplier. The National Board of Social Services is not responsible for either contents, origin, flaws and deficiencies, or any kind of damage that may occur from the use of the information. The National Board of Social Services has no authority to endorse products and does not assess the quality of the products.
Hide this message
.
6 product series.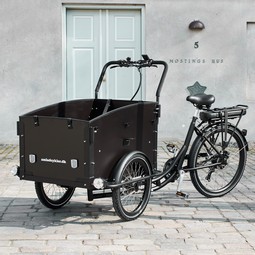 Our Ultimate Curve Electric Cargo Bike is the right choice. With the TEKTROs / BENGALs hydraulic front and rear brake system including electric brake system, you get much less maintenance and a world-known brake system that automatically minimizes your use of hand forces when using the brake handles and activates motor stop at the same time.
Add to My list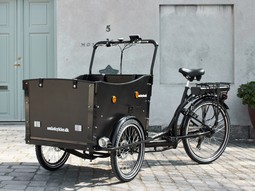 Electrical Cargo Bike. Quality bike with sets op to 4 children.
Add to My list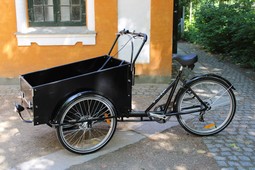 Cargo Bike which can seat up to 4 children(only 2 on bench).
Add to My list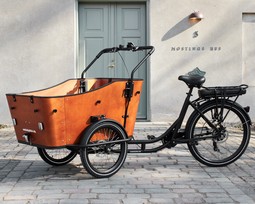 The ultimate electric cargo bike in a modern slim design and black mat colour. The wooden box is made from oil-treated and lacquered birch and poplar wood, which gives a timeless and modern look with plenty of space for children. The bikes comes with hydraulic front and rear brake system. It also comes with Anti-Tilt steering system. 13ah battery
Add to My list
The Kindergarten Open cargo bike, is the custom design for those who want to have the opportunity to ride with many children eg. in connection with day care centers or kindergartens etc. The bike can fit three children on each bench, and there is plenty of room for the children to talk and enjoy the ride, while safety and comfort in focus
Add to My list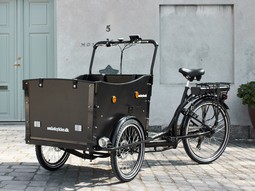 Do you want a little extra and less maintenance, our Premium Electric Cargo Bike with front disc brakes is the choice for you. The brakes are from Promax. Quality bike with a powerful engine that can handle up to 40 km. on a full charge (also in winter).
Add to My list