Bed/reading table on wheels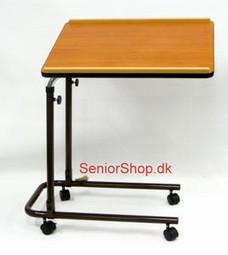 Table: 56x41cm
The height can be varied and the tabletop is tilted.
The frame is made of powder-coated steel.
The table top in wood.
At the top is the edges so subjects wont slip off when the tabletop is made sloping. The table can be raised to a height of 90 cm. Clearance below must be 9 cm.
Classification
18 03 15 - 02
Bed tables without cabinet
The product series contains 1 product.
Product 1 of 1


Bed/reading table on wheels

Registration date

28-01-2013