All product information is provided by the supplier. The National Board of Social Services is not responsible for either contents, origin, flaws and deficiencies, or any kind of damage that may occur from the use of the information. The National Board of Social Services has no authority to endorse products and does not assess the quality of the products.
Hide this message
.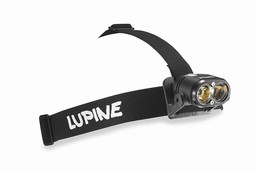 Rugged headlight with a powerful light output of 1500 lumens, driven by a rechargeable battery. The lightweight lamp head is milled from one piece of aluminium. Recommended as mobility light for users in need of strong illumination for everyday tasks.
Classification
18 06 06 11 - Head worn lamps
The product series contains 3 products.
Product 1 of 3


Piko X Duo

Casing polyamide

Battery 7.2V2.0Ah

watt hours14Wh

Dimensions (LxWxH)59 x 41 x 22mm

Weight88g

Protection classIP 68 (waterproofness ), IK 09 (impact strength)

Registration date

14-01-2014

Properties

Measures

Weight including batteries

180

g

Test information

No information about tests according to standards
CE-marking
No information about CE-marking
Product 2 of 3


Piko X4

Lumens1200

Illuminant2 x Cree XM-L2

MaterialCNC-machined, Aluminium 6061-T6, Shot-peened, Hard-anodized

Dimensions (LxWxH)32 x 40 x 24mm

Weight55g

Registration date

14-01-2014

Properties

Measures

Weight including batteries

200

g

Test information

No information about tests according to standards
CE-marking
No information about CE-marking
Product 3 of 3


Piko X7

Registration date

14-01-2014

Test information

No information about tests according to standards
CE-marking
No information about CE-marking