All product information is provided by the supplier. The National Board of Social Services is not responsible for either contents, origin, flaws and deficiencies, or any kind of damage that may occur from the use of the information. The National Board of Social Services has no authority to endorse products and does not assess the quality of the products.
Hide this message
.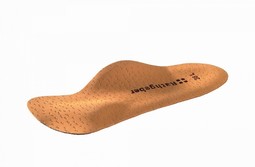 Rathgeber orthopedic post, provides a comfortable support effect when standing, walking or running. The placenta relieves the symptoms of lump and flat foot. The foot receives a natural support that relieves muscles and ligaments. The post is coated with leather. Available in size 36 to 46.
Classification
04 08 00 01 - Assistive products for stimulating body control and conceptualization
The product series contains 1 product.
Product 1 of 1


Orthopedic posts

Registration date

23-08-2018

Test information

No information about tests according to standards
CE-marking
No information about CE-marking
The supplier has not provided any information about CE-marking of the product.
Explain CE-marking