All product information is provided by the supplier. The National Board of Social Services is not responsible for either contents, origin, flaws and deficiencies, or any kind of damage that may occur from the use of the information. The National Board of Social Services has no authority to endorse products and does not assess the quality of the products.
Hide this message
.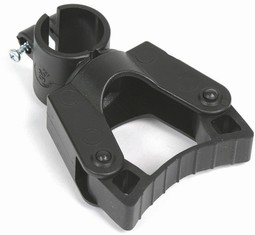 Cane holder that is fastened to the frame of the wheelchair or rollator with screws. The cane holder comes in many sizes, so that it fits most canes. The cane holder fits our Impala rollator and every other rollator with a cylindrical frame.
Classification
12 07 27 02 - Cane holders to be mounted on rollators
Documents
Brochure
The product series contains 1 product.
Product 1 of 1


Cane holder

Article-no.

233001/2 (Ø22/Ø25 mm rør)

Registration date

08-01-2019

Test information

No information about tests according to standards
CE-marking
No information about CE-marking
The supplier has not provided any information about CE-marking of the product.
Explain CE-marking