Balance hedgehog - set of 6 pieces in various colors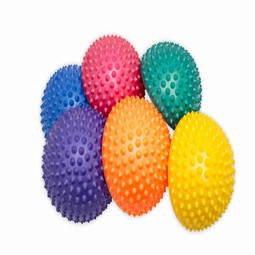 This set of 6 Balance Hedgehogs is suitable for exercises with groups of children outdoors or indoors.
Combine balance training and development of motor skills with fun and games.
Can also be used for foot massage.
Load: up to 150 kg
Diameter: 16 cm
The set consists of the following colors:
Yellow
Orange
Red
Green
Blue
purple
Classification
04 48 15 - 02
Step cushions
The product series contains 1 product.
Product 1 of 1


Balance hedgehog - set of 6 pieces in various colors

Registration date

17-06-2019