All product information is provided by the supplier. The National Board of Social Services is not responsible for either contents, origin, flaws and deficiencies, or any kind of damage that may occur from the use of the information. The National Board of Social Services has no authority to endorse products and does not assess the quality of the products.
Hide this message
.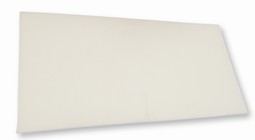 This mattress topper is made from silicone foam. The extremely high breathability ensures that the child don´t get too hot when sleeping. Many children will extent the coherent sleep significantly. Silicone foam is allergy friendly and inhibits the occurance of dust mites. The mattress topper is washable in 95C hot water for optimal hygiene.
Classification
18 12 18 32 - Mattress overlays, foam
The product series contains 1 product.
Product 1 of 1


Baby Mattress Topper

Registration date

16-06-2020

Properties

Intended for children

Yes
Products for children must comply with the specific demands for safety as stated in certain standards. It is the supplier of the product who has stated that the product is intended for children. The National Board of Social Services holds no responsibility in relation to this assessment.
Intended for use with adjustable mattress support platform
No
Measures
Test information
: Tested according to other national or international standard.
Test lab: SGS. Test date: 22-12-2015
Test report for HMI-no. 125160
CE-marking
No information about CE-marking
The supplier has not provided any information about CE-marking of the product.
Explain CE-marking