All product information is provided by the supplier. The National Board of Social Services is not responsible for either contents, origin, flaws and deficiencies, or any kind of damage that may occur from the use of the information. The National Board of Social Services has no authority to endorse products and does not assess the quality of the products.
Hide this message
.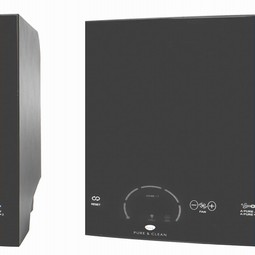 ActivePure is the only cleaning technology that is exclusively recognized globally and is Space Technology certified.
Thoroughly tested at university laboratories and is proven effective
For homeowners, office environments, medical facilities, nursing homes, schools or any other place where the quality of the air in enclosed spaces matters.
Classification
27 03 06 01 - Air cleaners
The product series contains 1 product.
Product 1 of 1


Pure & Clean Aircleaner

Technical specifications

Space Technology Certificate, used by NASA on the International Space Station

Power consumption max 43 watts.

Noise level

45-55 dB

Dimensions & Weight

Height: 29.8 cm.

Width: 24.1 cm.

Depth: 25.4 cm.

Weight: 3.45 kg.

Pure & Clean covers:

Up to 42 m2 - HEPA filter coverage

Up to 185 m2- ActivePure coverage

Registration date

09-04-2021

Test information
: Tested according to other national or international standard.
Test lab: Dansk Teknologisk Institut. Test date: 06-10-2020
Test report for HMI-no. 128967
CE-marking
The supplier has provided the following information about CE-marking of the product.
Explain CE-marking
Electromagnetic Compatibility (EMC) - 2014/30/EU
Low voltage (LVD) - 2014/35/EU