All product information is provided by the supplier. The National Board of Social Services is not responsible for either contents, origin, flaws and deficiencies, or any kind of damage that may occur from the use of the information. The National Board of Social Services has no authority to endorse products and does not assess the quality of the products.
Hide this message
.
---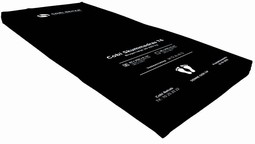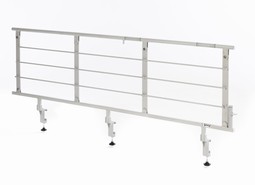 Ane side rails can be used with the Nordbed care bed. The side rails are methal side rails, lowered along the side. Max/min mattress heights: 10 - 18 and 18 - 29 cm. TÜV approved according to EU Bed standard.
Add to My list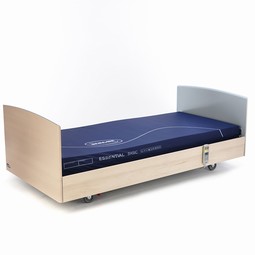 A homecare bed with ErgoMove technology which offer the users the ability to a better seating position in the bed, which has a positive impact on pressure-damages and gives a more active position for the user


Add to My list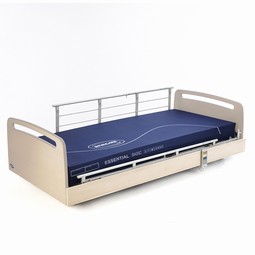 A homecare bed, which can be adapted to different user-needs - e.g. to people who suffers of dementia
Add to My list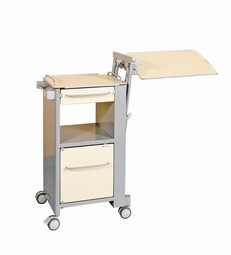 Foldable wheelchair ramp that folds along the middle, the ramp can be carried by the handle on the side. The surface is coated with aluminium silicate, making it slip proof in all types of weather. The ramp in made from aluminium, which is both light and durable, enabling the ramp to carry up to 300 kg.
Add to My list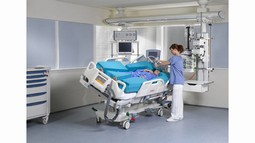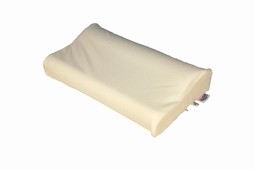 Soft-Cell cover is waterproof and has a surface like SILK and can be used directly towards the skin. Soft-Cell is strong, elastic, breathable and absorbs more moisture than cotton.
Cotton velvet cover for Harmony Positioning cushions is optimal skin friendly, very soft and elastic in light beige color.
Add to My list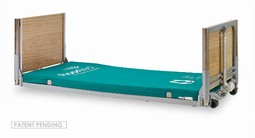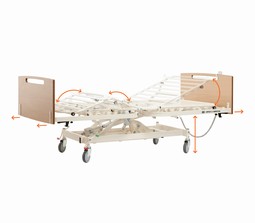 A solid, washable and separable Care Bed (avail. in 4 widths). 4-sectioned ergonomic mattress support platform with retrograde back regulation. Extension of mattress support platform (20 cm). Easy to disassemble in 4 parts without any tools. Optional low subframe. Accessories: MDF-boards in beech, side rails, covers, wooden design etc.
Add to My list